Shenzhen, China, September 3, 2018 − Thanks for your support to Gigalight (www.gigalight.com). In order to further serve our customers, enhance user experience, adapt to the company's development needs, and enhance the brand image of our company, we have adapted our website to a new version, which is more beautiful, more clear, direct and more classified. The new website is conducive to the vast number of user experience. We hope that new and old customers support us as always.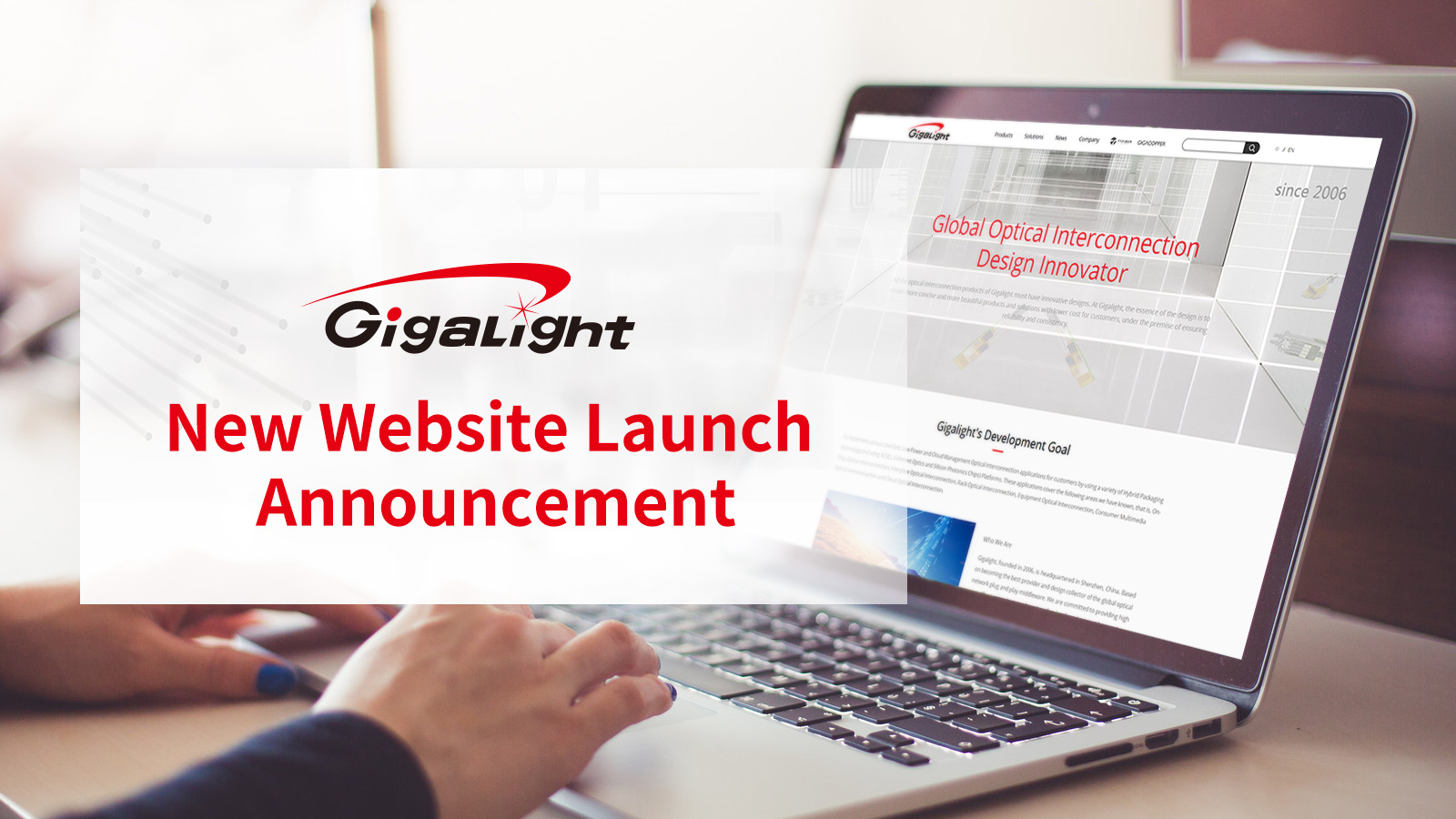 Compared with the old version of the website, the new style of the page is adopted, and the whole structure is clearer. The new version of the site integrates and improves some of the content of the original site, and redesigns and layout the main modules and content of the company. But we can't be perfect either. If this revision has brought trouble to you, please leave us a message online, we will be open-minded to accept, timely adjustment, and strive to make the site better.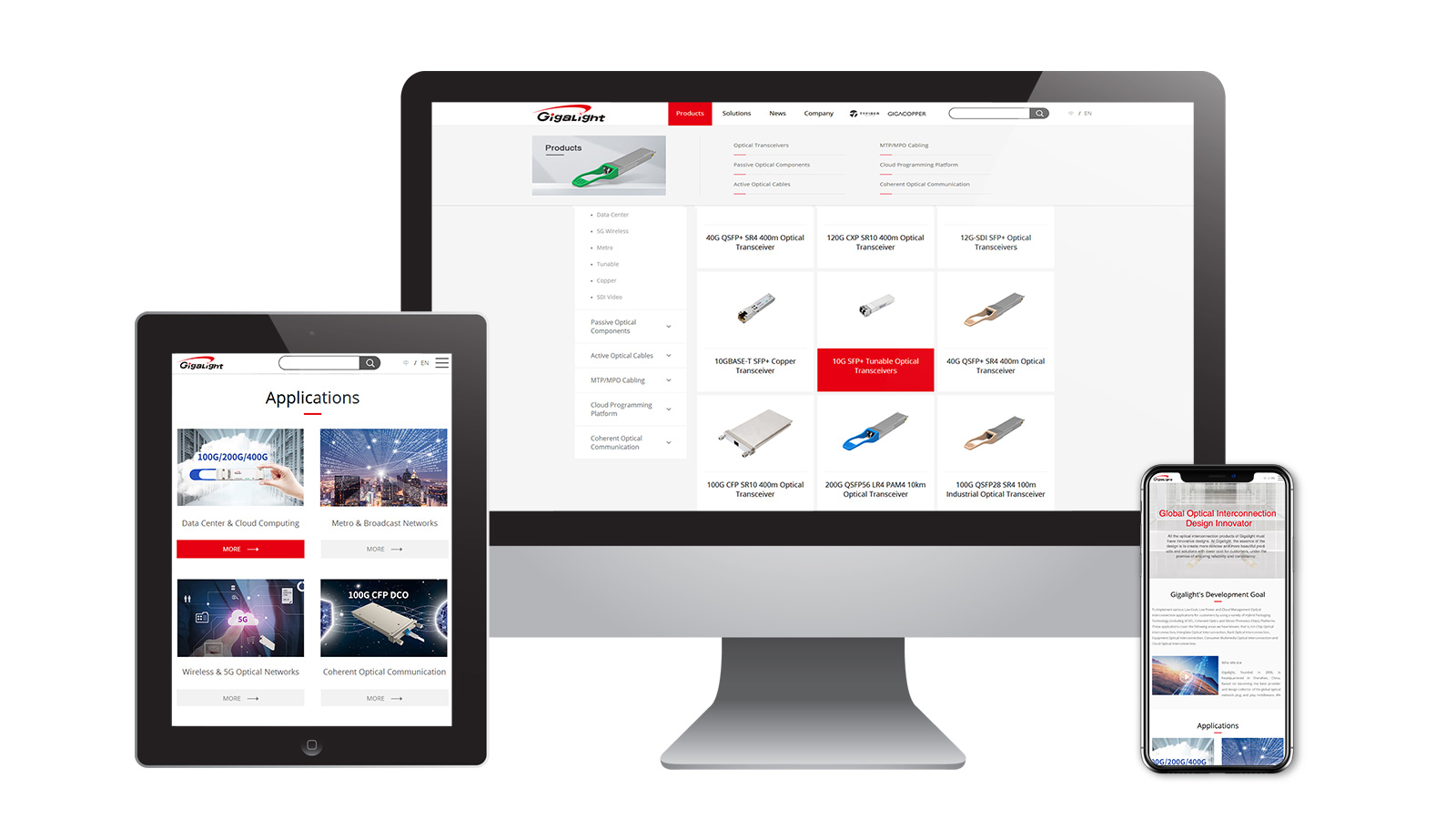 We hope that the website can give you a more smooth and easy-to-use access experience, faster to find the information and products you want. We look forward to your attention and support, and welcome your valuable opinions. If you have any questions, please contact us.
About GIGALIGHT
As a global design innovator in the field of optical interconnection hardware, GIGALIGHT integrates the design, manufacturing and sales of active and passive optical components and subsystems, and provides customers with comprehensive and innovatively designed high-speed optical interconnection hardware solutions. The product lines cover optical transceivers, passive optical components, coherent optical modules and subsystems. The key range of services include data centers, 5G bearer networks, metro WDM transmission, ultra-high-definition broadcast video and other application fields.