Shenzhen, China, September 6, 2018 − The general manager of Gigalight Wuhan R&D Department, Xiao Xiao has led the Gigalight new product release and the report of 400G Silicon Photonics Project on the 2nd Shenzhen SiP Summit held in the Ritz-Carlton, Futian, Shenzhen. Silicon Photonics experts from different countries gathered together to participate in the industry technology event sponsored by Gigalight.
During the conference, Gigalight released a series of latest research results, including 200G/400G AOC with PAM4 modulation and 100G QSFP28 CWDM4/PSM4 optical transceivers with double 85 reliability standards, featuring high performance, long life and high stability. In addition, Gigalight also released new products based on Silicon Photonic technology, 100G QSFP28 PSM4 and 100G CFP-DCO coherent optical transceivers, which received high attention and wide recognition from experts.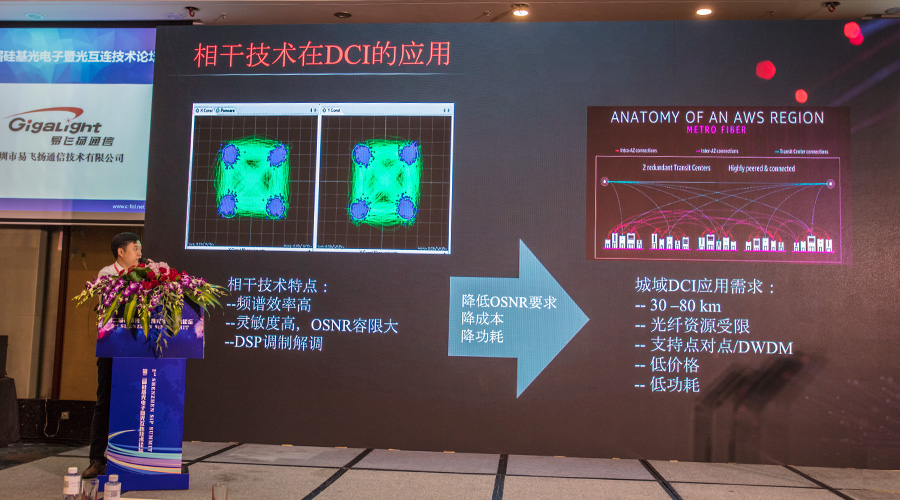 At the end of the Gigalight new product launch, Xiao Xiao and Professor Linjie Zhou from Shanghai Jiaotong University jointly unveiled the project of "Research and Development of Key Technologies for 400G Silicon Photonics Chips for Data Centers" for production, education and research. We believe that with the technical support of Shenzhen Science and Technology Commission, the assistance of the university's cutting-edge talents and laboratories, Gigalight will lead the trend of "China Core" on behalf of domestic high-tech enterprises.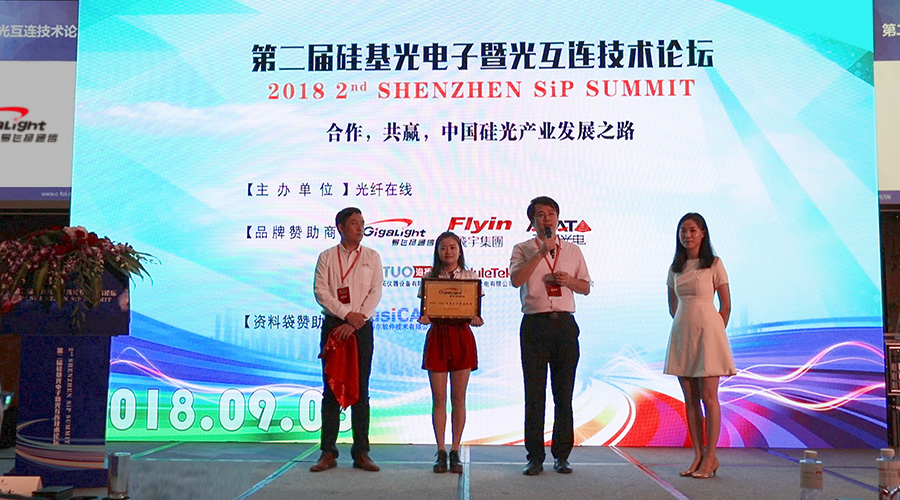 The 2nd Shenzhen SiP Summit was held during the CIOE2018 period (Sep. 5 - 8). Gigalight will also show the new products and research results on CIOE2018. The high-tech products for simultaneous demonstration also include a series of industrial-grade 25G fronthaul optical transceivers and 5G OMUX passive wavelength division multiplexing modules for 5G mobile networks. Gigalight invites industry elites to visit 1C06 booth for exchange and business negotiation.