We own 12 years' experience of production and R&D in optical communications filed.
We own the most professional and technical R&D team in the industry.
We own a comprehensive series of high reputation and durable optical communication products.
We also own offices and senior key customers around the world.
But, We Are In Need Of Excellent Agents.
Now, the recruitment of US Regional Agents is underway.
Welcome to join Gigalight!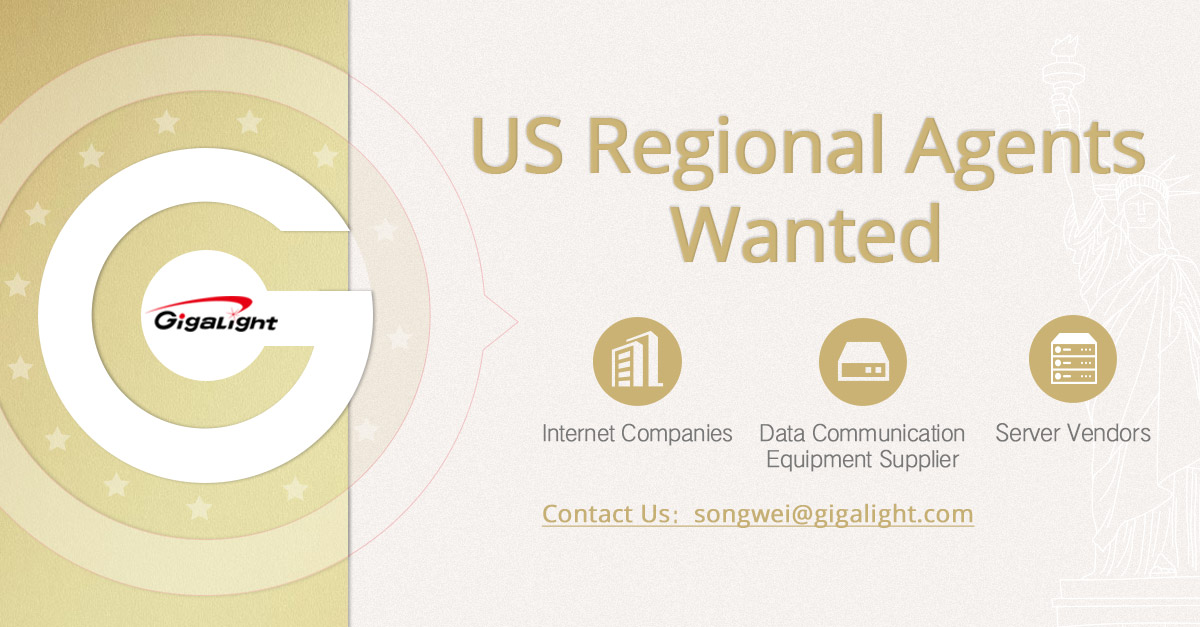 About GIGALIGHT
As a global design innovator in the field of optical interconnection hardware, GIGALIGHT integrates the design, manufacturing and sales of active and passive optical components and subsystems, and provides customers with comprehensive and innovatively designed high-speed optical interconnection hardware solutions. The product lines cover optical transceivers, passive optical components, coherent optical modules and subsystems. The key range of services include data centers, 5G bearer networks, metro WDM transmission, ultra-high-definition broadcast video and other application fields.