We own 12 years' experience of production and R&D in optical communications filed.
We own the most professional and technical R&D team in the industry.
We own a comprehensive series of high reputation and durable optical communication products.
We also own offices and senior key customers around the world.
But, We Are In Need Of Excellent Agents.
Now, the recruitment of US Regional Agents is underway.
Welcome to join Gigalight!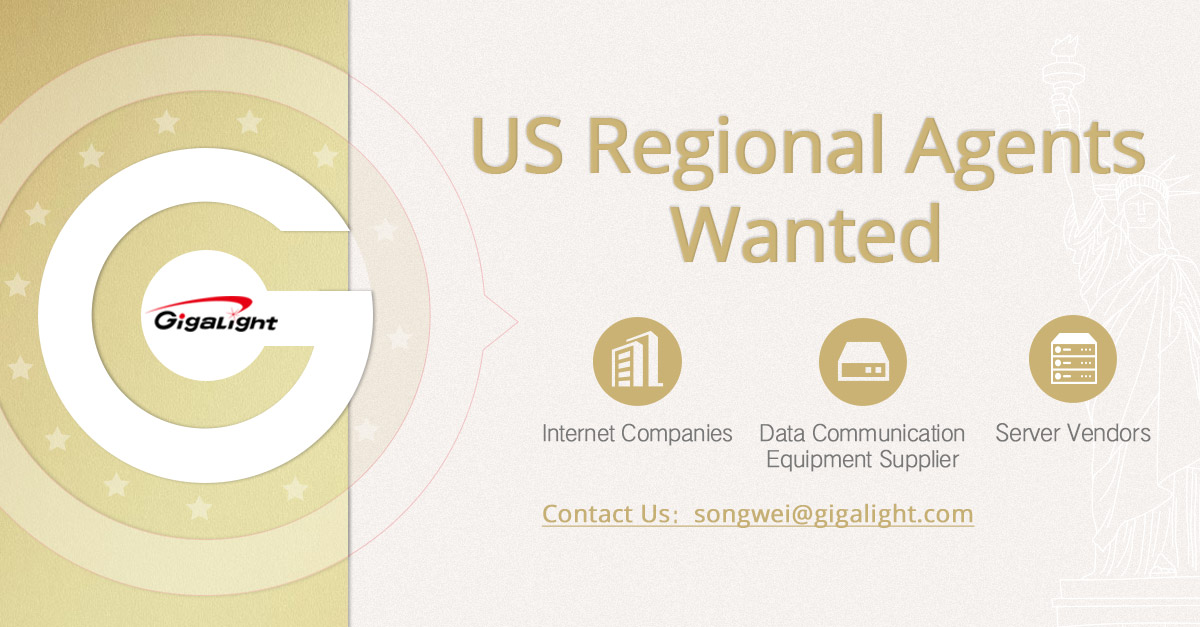 About GIGALIGHT
GIGALIGHT is a global optical interconnection design innovator that designs, manufactures and supplies optical transceivers, active optical cables and coherent optical modules for data center network, 5G wireless network, optical transmission network, and broadcast video network. The company takes the advantages of exclusive design to provide customers with one-stop cost-effective optical network devices.