Shenzhen, China, October 21, 2019 − Gigalight announces the launch of the 50G SFP56 SR Transceiver and the 50G SFP56 Active Optical Cable (AOC). As the foundation for the next generation of 200G/400G data centers, this portfolio plays a key role in the interconnection between servers and switches.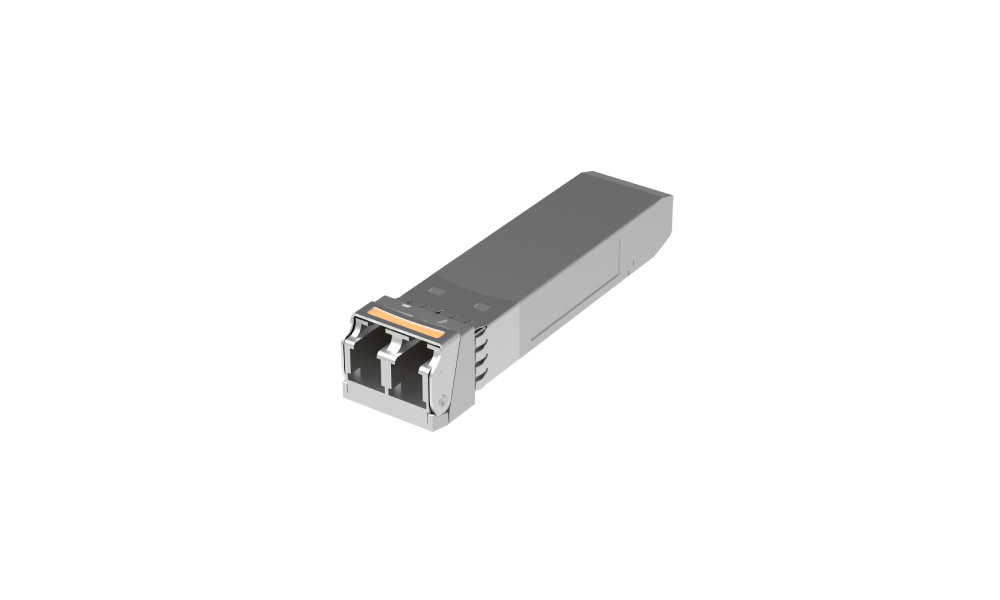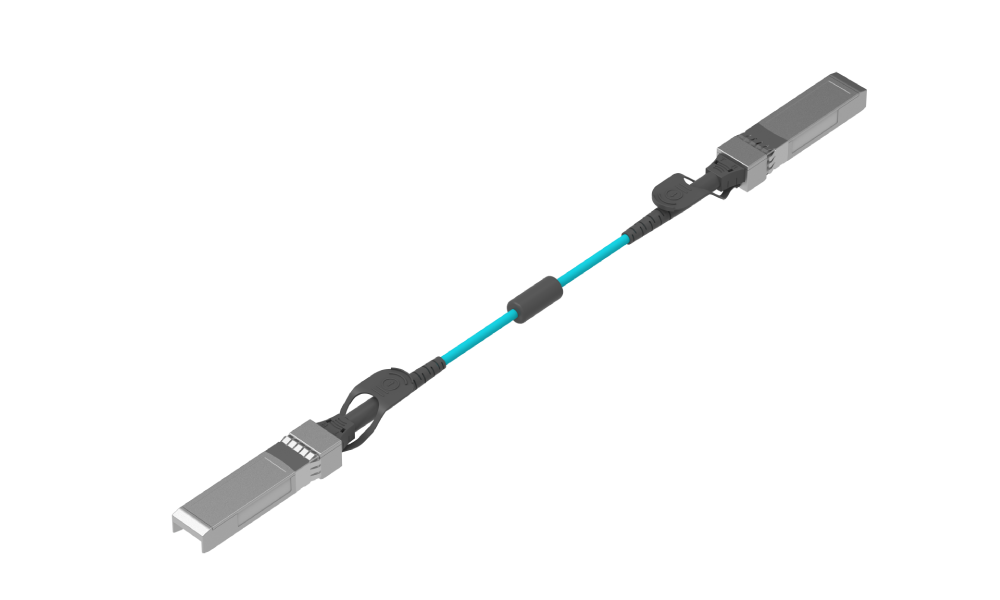 Gigalight's 50G SFP56 SR Transceiver and 50G SFP56 AOC
The Gigalight's 50G SFP56 portfolio adopts PAM4 modulation technology to transmit twice the amount of information relative to NRZ signals at 25G physical bandwidth, enabling single-channel 50GE applications. The package size of 50G SFP56 is the same as 10G SFP+, making the 50G SFP56 a key stage immediately after the popular 25G SFP28. Gigalight's 56G SFP56 SR transceiver is IEEE 802.3cd 50GBASE-SR compliant, and supports transmission distance up to 100 meters over OM4 Multi-Mode Fiber (MMF). The Pre-FEC BER and Post-FEC BER performance is excellent, meeting 100% FEC margin performance and can be tested by running traffic (see figures below). The 50G SFP56 module adopts VCSEL laser and Gigalight's own fully automated package COB light engine. The module has built-in DSP-based PAM4 CDR chip to ensure the transmission performance of the system.
The Optical Eye Diagram of Gigalight's 50G SFP56 SR Transceiver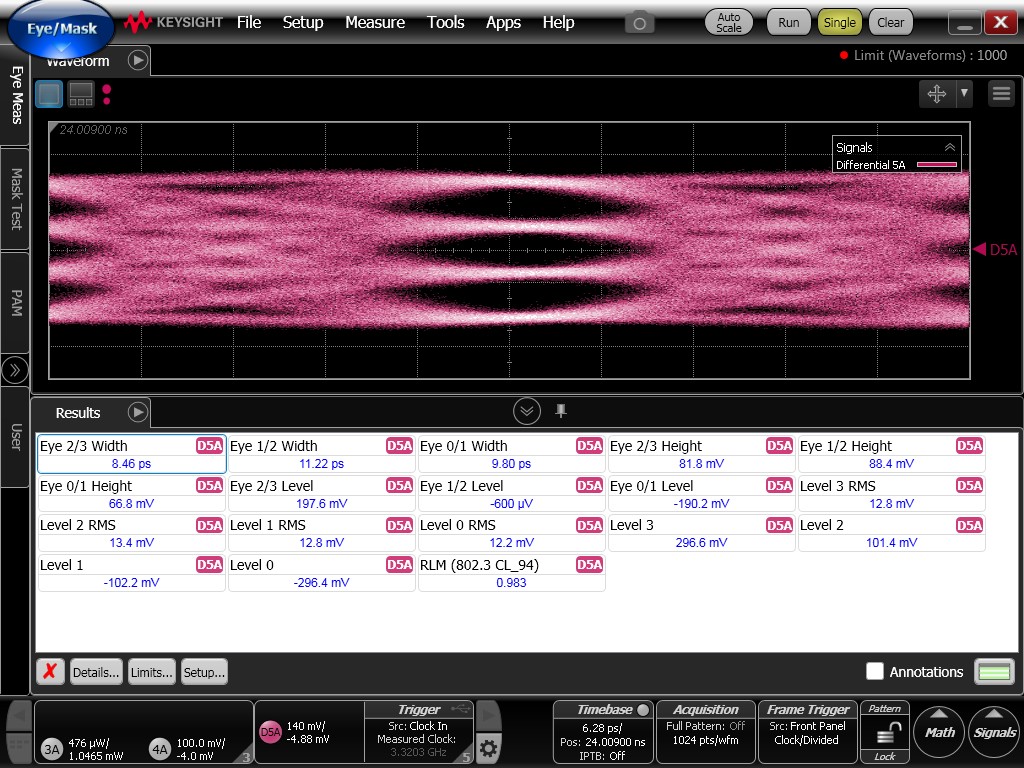 The Electric Eye Diagram of Gigalight's 50G SFP56 SR Transceiver
The 50G SFP56 SR is very important in the 200G/400G data center. Based on it, perse application applications can be generated for the internal interconnects in data center, such as 200G QSFP56 to 4x 50G SFP56 Breakout AOC and 400G QSFP-DD to 8x 50G SFP56 Breakout AOC. Gigalight's 50G SFP56 modules adopt industry-leading DSP chips with cost advantages and technology leadership to ensure the performance and security of transmission. Samples are currently accepted for the 50G SFP56 portfolio.