Shenzhen, China, May 4, 2018 − The much-anticipated Gigalight case of the Finisar patent invalidation lasted for nine months and finally settled today. On May 3, 2018, the State Intellectual Property Office (SIPO) of China formally declared that the Finisar's 200610149558.1 patent is invalid. The name of the patent is integrated memory control circuit for optical transceivers.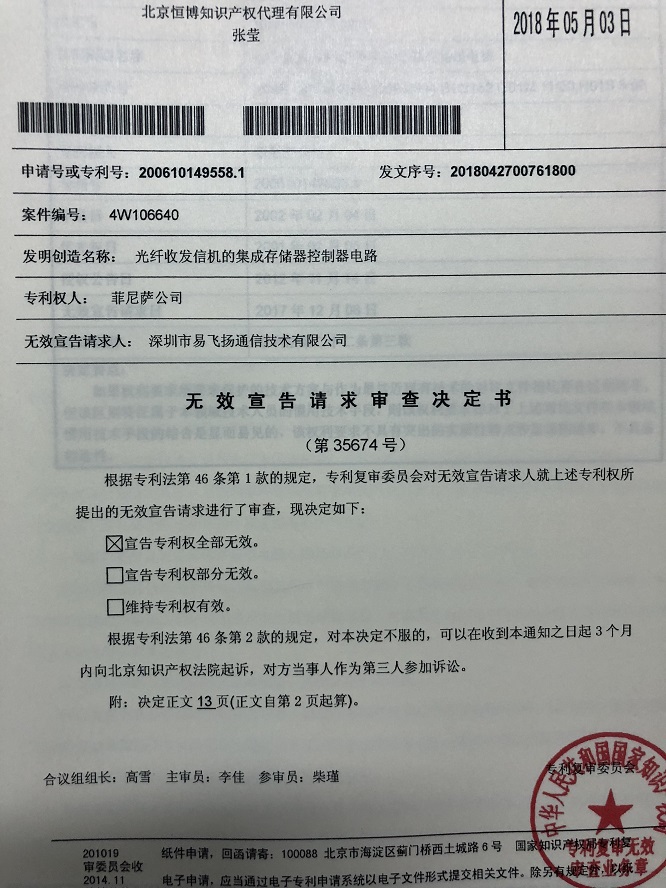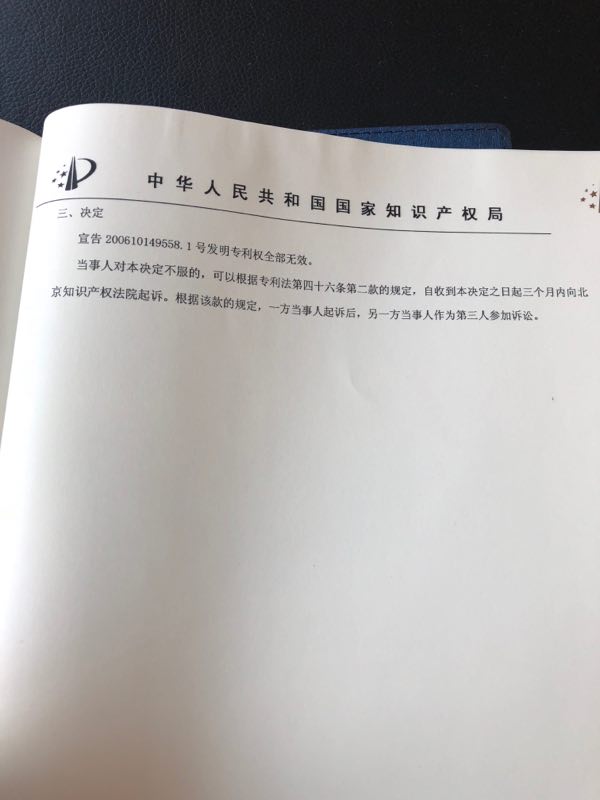 At the end of June 2017, Gigalight received a summons from the Intellectual Property Department of the Changsha Intermediate People's Court. After that, the Gigalight Company invalidated the patent for the alleged infringement patent to the national intellectual property rights. After two sessions of trial, this patent of Finisar company is declared invalid by SIPO for the reason that it is not creative enough!
According to the notice issued by the SIPO, Finisar has the right to sue the Beijing Intellectual Property Court for the notice within three months.