Gigalight Launches MTP/MPO Polarity Checker
Shenzhen, China, Februray 15, 2016 − Gigalight has announched the launch of MTP/MPO polarity checker for multimode MTP/MPO cables. This tool is used to check the polarity and connecting status of the cable, and can study and memorize the data.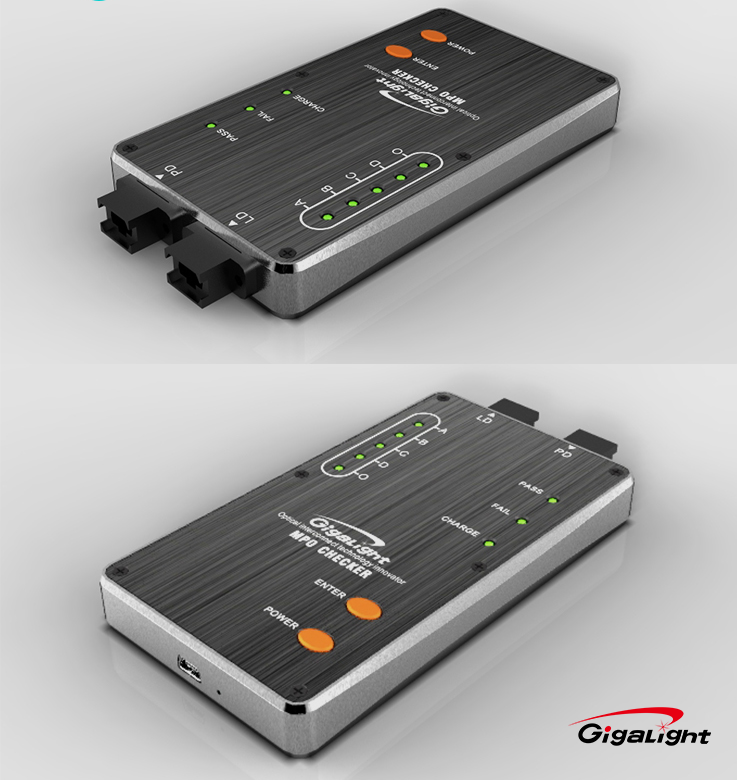 About Gigalight
Gigalight is a global optical interconnection design innovator that designs, manufactures and supplies optical transceivers, passive components, active optical cables and coherent optical modules etc. for three main applications: Data Center & Cloud Computing, Metro & Broadcast Network, and Wireless & 5G Optical Network. Gigalight takes the advantages of exclusive design to provide customers with one-stop optical network devices and cost-effective products.