Shenzhen, China, July 24, 2017 − Gigalight has announced the launch of miniaturized industrial-grade passive CWDM modules, that is, Compact CWDM or CCWDM.
The CCWDM module based on Free-Space Optical-communication (FSO) platform is with minimum size for the lowest cost. For example, the size of 2x4 CCWDM module is 49×25×6(mm), only 1/4 that of normal CWDM modules. The CCWDM module complies with the Telcordia GR-1221/1209-CORE standards, and adopts the unique design of optical path and the center parts to produce and process so that it guarantees its super low consumption of optical path and temperature characteristics, which controls the range of plugging damage within 1.4 db. The advantages of this module are very obvious in the temperature stability, which can vary within -40° to 85°, but its plugging damage degree is less than 1.4 db approximately.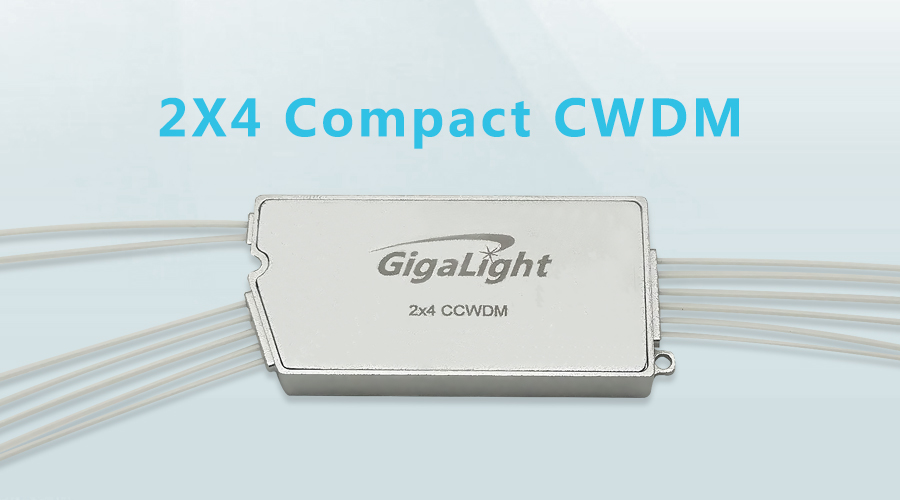 Miniaturized CCWDM module is with small size, high stability, good uniformity, low production cost and access to volume production, which can passes the strict, technical-grade, Double-85 with 2000 hours test standard. It's absolutely suitable for data connection network/telecom network with low-cost and non-cooling CWDM module.