Shenzhen, China, April 3, 2018 − Gigalight is going to attend the upcoming FOE 2018 in Tokyo Big Sight, Japan on April 4-6 with data center products, passive optical components and metro/long-haul products.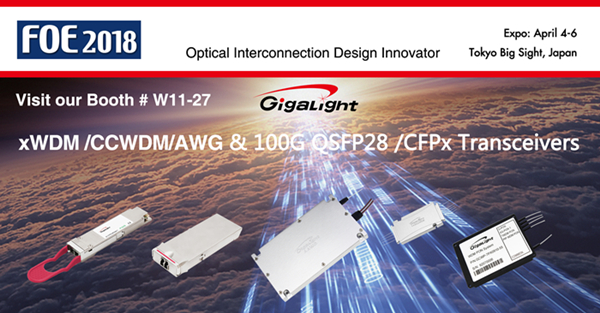 Gigalight is going to demonstrate the cloud high-speed optical transceivers and AOC products for cloud computing & data center applications. Among them, the cloud high-speed optical transceivers will be mainly focused on 100G QSFP28 4WDM-40, 100G QSFP28 CWDM4 2km, 100G QSFP28 PSM4 2km with MTP/MPO pigtail and so on.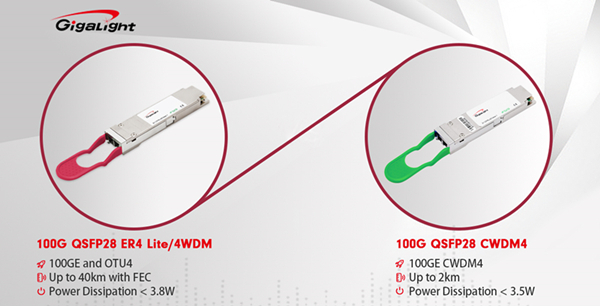 Gigalight will also demonstrate MAN products and passive optical components like CCWDM series products on FOE 2018. For more details, visitors can stop by Gigalight booth #W11-27 for the latest product demo and a chat.
About Gigalight:
Gigalight is a global optical interconnection design innovator. We design, manufacture and supply various kinds of optical interconnect products including optical transceivers, passive optical components, active optical cables, MTP/MPO cabling, and cloud programmers & checkers, etc. These products are designed for three main applications which are Data Center & Cloud Computing, Metro & Broadcast Network, and Wireless & 5G Optical Network. Gigalight takes the advantages of exclusive design to provide customers with one-stop optical network devices and cost-effective products.