Shenzhen, China, April 16, 2016 − 5G application and intelligent optical communication system have high demands for optical devices, such as small size, high reliability, good consistency, low cost and batch producible. It has always been a challenge to perform industrial 2000 hours double-85 test standard on micro-optic products. To satisfy the demands, Gigalight upgrades industrial CCWDM optics platform.
Passive industry technology changes slowly, pushing lots of passive R&D talents left this industry, so it's obviously a luxury work to re-develop and redesign the passive products. Micro-optic products have to face the challenges of various complexity of process to achieve industrial-grade performance, and the accumulation of experimental data and practical experience have turned out to ensure the sustained success of passive products.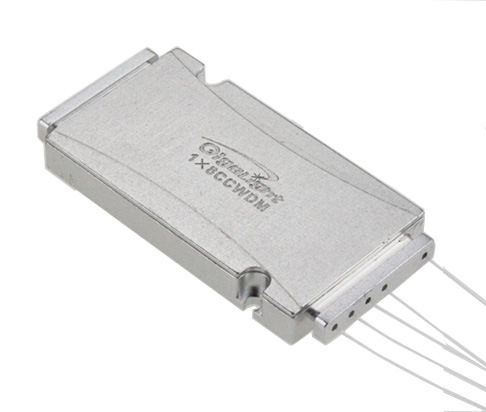 Gigalight CCWDM modules are integrated optical modules using Gigalight's proprietary free-space optics platform which can significantly improve optical performance, while reducing manufacturing costs, in a package less than 1/4 the size of conventional CWDM modules. The CCWDM MUX/DEMUX is available in 4/8 channels with an extended port channels, and can be expanded for more channels.