Shenzhen, China, August 16, 2022 – GIGALIGHT announces the upgrade of the 200G QSFP-DD SR8/PSM8 optical module to the industrial temperature range. This upgrade can better meet the needs of AI supercomputing and outdoor high-speed signal distribution and transmission scenarios.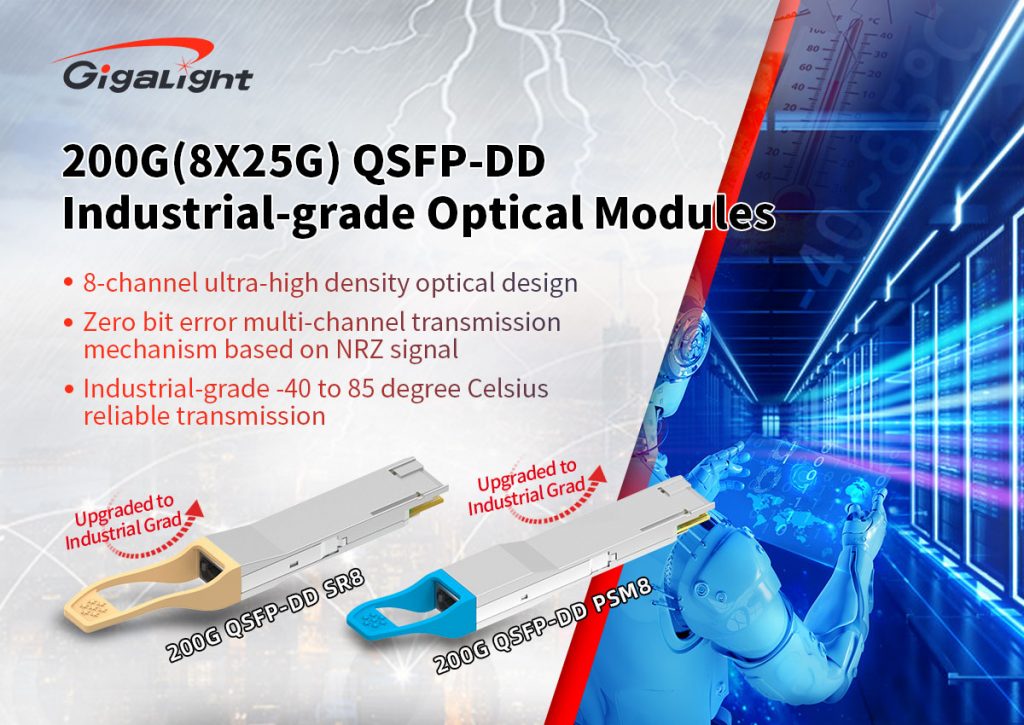 GIGALIGHT has gained a wide range of customers in different market segments worldwide after introducing the commercial grade 200G (8X25G NRZ) optical modules in the QSFP-DD form factor 3 years ago. Unlike the 200G QSFP56 XR4/200G QSFP-DD XR4 based on PAM4 modulation, the main features of the 200G QSFP-DD XR8 series include ultra-high density optical design, zero-bit error multi-channel transmission mechanism based on NRZ signal modulation and transmission reliability.
The upgraded 200G QSFP-DD SR8 and 200G QSFP-DD PSM8 adopt industrial-grade optoelectronic chips, which allow three-temperature zero-bit error transmission in the range of -40 to +85 degrees Celsius.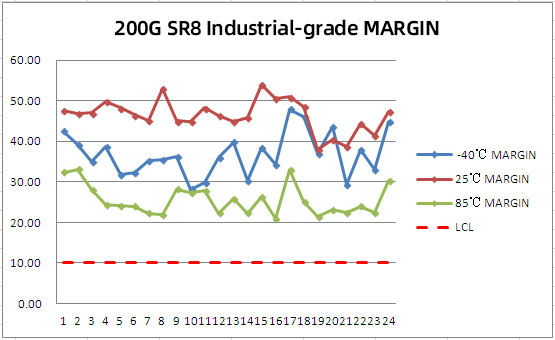 SR8 Three-temperature Margin Distribution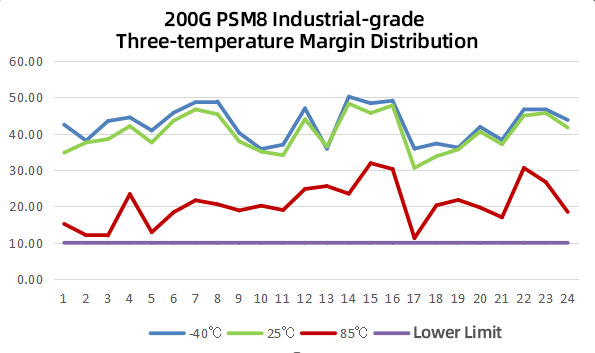 PSM8 Three-temperature Margin Distribution
GIGALIGHT is almost the only supporter of the 8X25G NRZ QSFP-DD optical module series globally, resulting from its insistence on differentiation. The 8X25G NRZ QSFP-DD optical module will surely exist in the history of optical communication as a niche player.
About GIGALIGHT
As the open optical network device explorer, GIGALIGHT integrates the design, manufacture and sales of active & passive optical devices and subsystems. The main products are optical transceivers, silicon photonics transceivers, liquid cooling transceivers, optical passive components, AOC & DAC, coherent optical modules and open DCI BOX subsystems. GIGALIGHT is a hardware solution provider of innovatively designed high-speed optical interconnection that focuses on data center, 5G carrier network, metro WDM transmission, UHD broadcast video and other application fields.