Shenzhen, China, March 9, 2022 – GIGALIGHT's subsidiary, GROWSFIBER (a high-quality passive component manufacturer), today officially announced the launch of a 64-channel 75GHz flat-top AAWG DWDM, which perfectly supports 400G DP-16QAM coherent optical transmission and meets the high bandwidth requirements of Data Center Interconnection (DCI) optical networks.
The 75GHz flat-top AAWG DWDM of GROWSFIBER features:
64 DWDM channels of CH1-CH64 with center wavelength from 1566.621nm to 1528.871nm (191.3625THz to 196.0875THz)
Insertion loss of less than 5dB (better than the ODCC requirements of less than 8.5dB)
Ripple of less than 0.3dB, providing sufficient margin
Wavelength shift of ±0.05nm assured by optimized screw temperature compensation process
Channel uniformity of less than 1.5dB (better than the ODCC requirements of less than 2.5dB)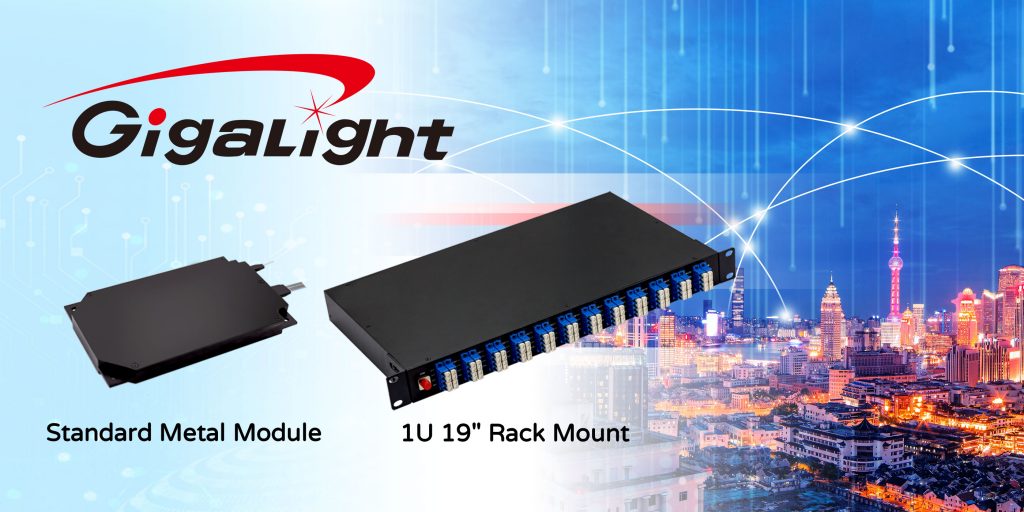 About GROWSFIBER
GROWSFIBER is one of the main suppliers in the global AAWG market, and has maintained meticulous research and mass production of AAWG products for many years. GROWSFIBER takes advantages of the product technology and manufacturing capabilities of GIGALIGHT, and relies on the new era of 5G to reposition, intending to become the world's leading manufacturer and service provider of high-quality passive optical components. GROWSFIBER is committed to the design, development, packaging and manufacturing of a series of passive optical devices based on free space optical technology and micro-assembly technology. The main products include passive WDMs, optical switches, high-density connectivity optics, optical amplifiers, optical splitters and micro-optics, etc.
About GIGALIGHT
As the open optical network device explorer, GIGALIGHT integrates the design, manufacture and sales of active & passive optical devices and subsystems. The main products are optical transceivers, silicon photonics transceivers, liquid cooling transceivers, optical passive components, AOC & DAC, coherent optical modules and open DCI BOX subsystems. GIGALIGHT is a hardware solution provider of innovatively designed high-speed optical interconnection that focuses on data center, 5G carrier network, metro WDM transmission, UHD broadcast video and other application fields.