Shenzhen, China, April 18, 2023 – The 29th China Content Broadcasting Network Exhibition (CCBN) will hold at Beijing Shougang Exhibition Center on April 19-21 and the Singapore BroadcastAsia will hold at Singapore Expo on June 7-9. GIGALIGHT will present the 48G-SDI (4X12G) broadcast-grade video optical extender kit solutions by then and sincerely welcome industry colleagues to visit us at Booth 1443 in Hall 1 of CCBN(Beijing) and Booth 5H3-07 of BroadcastAisa (Singapore).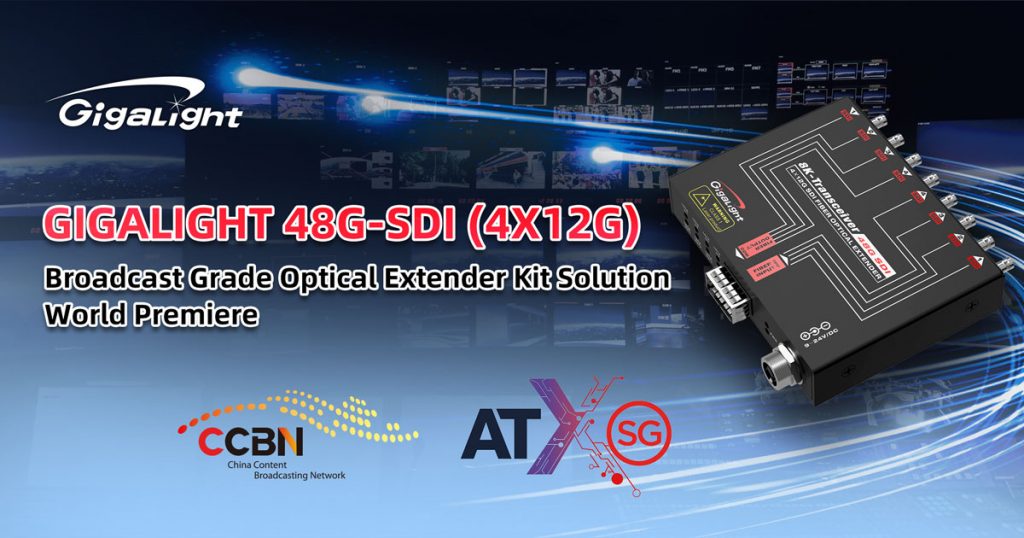 8K, defining as 'the key technology of seizing strategic heights in all-media era', is the highest level of television standard of the world today. It is full of challenge and difficulties for every manufacturer to fulfill 12-bit color depth under 8K resolutions, which not only requires strict HDR standard, but also requires 18G to increase 48G of near field transmission bandwidth.
The GIGALGIHT 48G-SDI (4X12G) Broadcast Grade Optical Extender Kit Solution innovatively pairs four optical extenders and four 12G SDI optical modules with wavelength division multiplexers in one package which achieves all-in-one applications in one single box and meets the requirement of transmitting 4 uncompressed 12G-SDI signals over a 20km single-mode fiber, enabling users to quickly deploy 8K uncompressed SDI baseband fiber extensions. This product available for television stations, outdoor sports events, large live stage programs, etc, and those with multi-interactive live-streaming and recording needs of scenarios.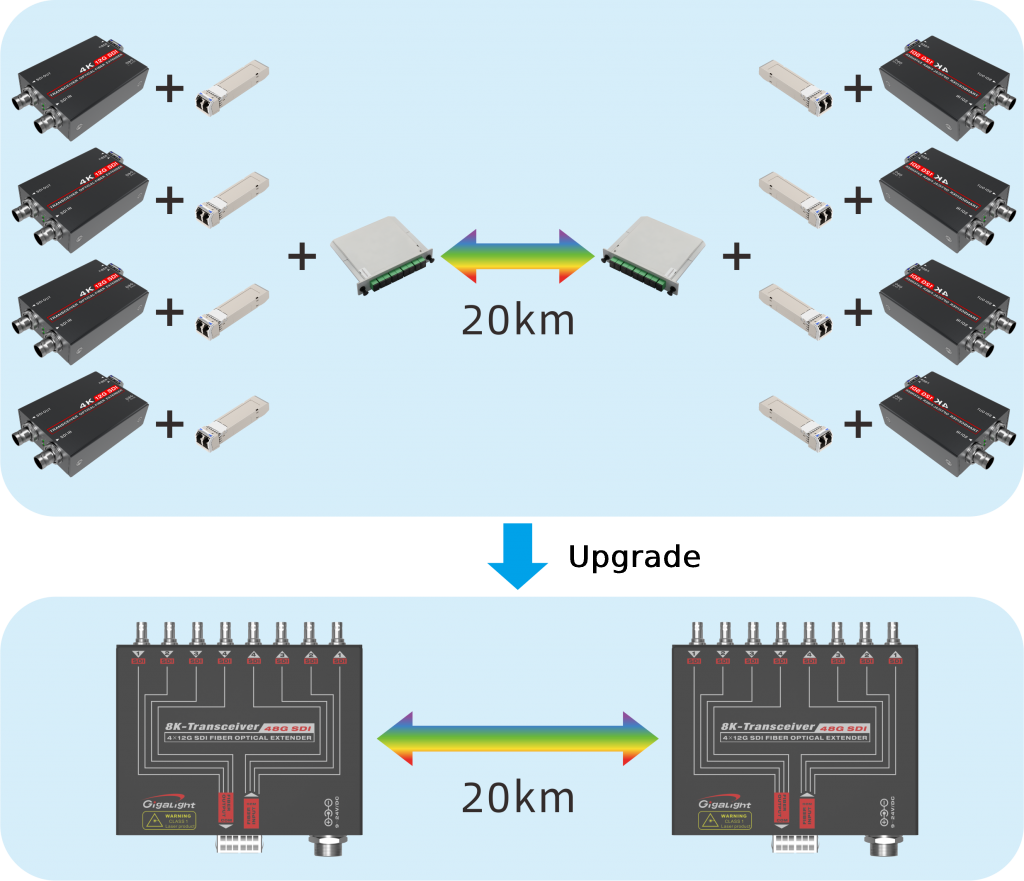 (Under developing) The second generation GIGALIGHT 8K 48G SDI solution will be unveiled soon, which consists of a mini-48G extender with QSFP optical interface and 48G SDI QSFP+ PSM pluggable optical module, featuring high integration and flexible deployment. The mini optical extender adopts high quality HD-BNC interface and integrates 12G-SDI CDR, the clock data recovery chip, to forcefully ensure the high signal quality for users.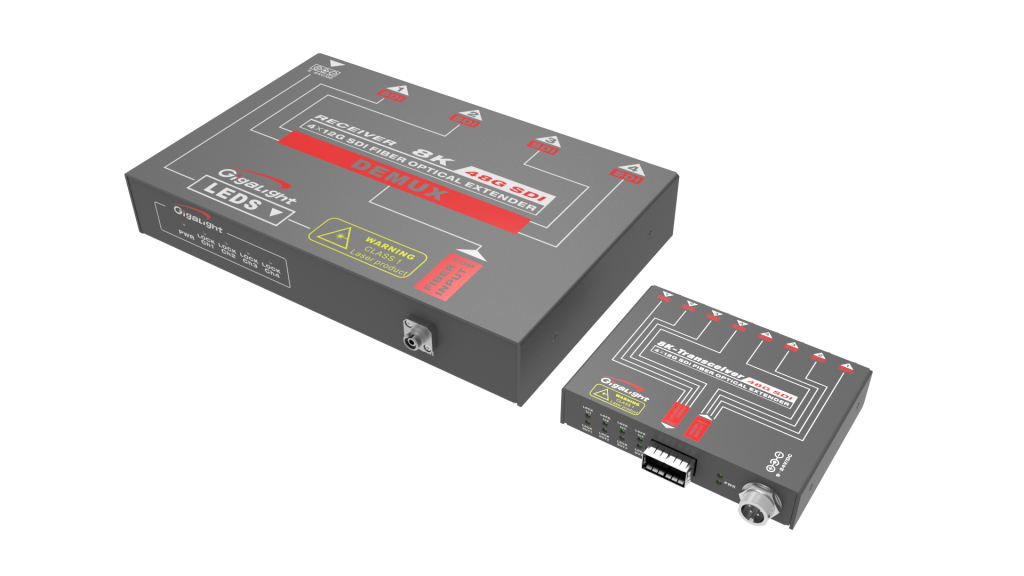 Each channel supports resolutions up to 2160p/60Hz
Each channel individually reclocked(CDR)
Supported format :
SMPTE ST 2082-1 (11.88Gbps/s),
SMPTE ST 2081-1 (5.94Gbps/s),
SMPTE ST 424 (2.97Gbps/s),
SMPTE ST 292 (1.485Gbps/s),
SMPTE ST 259(360Mb/s),DVB-ASI(270Mb/s),MADI (125Mb/s)
Co-axis cable equalizer embedded in the transmitter:
70m at 11.88Gb/s: <0.2UI output jitter
90m at 5.94Gb/s: <0.15UI output jitter
180m at 2.97Gb/s: <0.1UI output jitter
240m at 1.485Gb/s: <0.1UI output jitter
300m at 270Mb/s: <0.1UI output jitter
GIGALIGHT is one of the global SDI video and high-speed broadcast and telecommunication optical transmission industry's innovative developers and leaders. Learn more about GIGALIGHT and the next generation of broadcast and telecommunication optical networks.