Fibre Channel is mainly used in the data center Storage Area Network (SAN), which can realize the data communication of large data files between storage, server and client nodes. For the SAN link connections, small form factor pluggable Fibre Channel transceiver modules are needed. Currently, the main data rates of Fibre Channel transceivers are 2G, 4G, 8G, 16G, 32G, 64G and 128G. As shown in the figure below, according to the prediction of third-party market research institutions, the single-channel rate of Fibre Channel has steadily increased, due to the expansion of data storage capacity. Since 2019, the market share has been switched to 16GFC and 32GFC, while the single-channel 64GFC is not yet mature at present.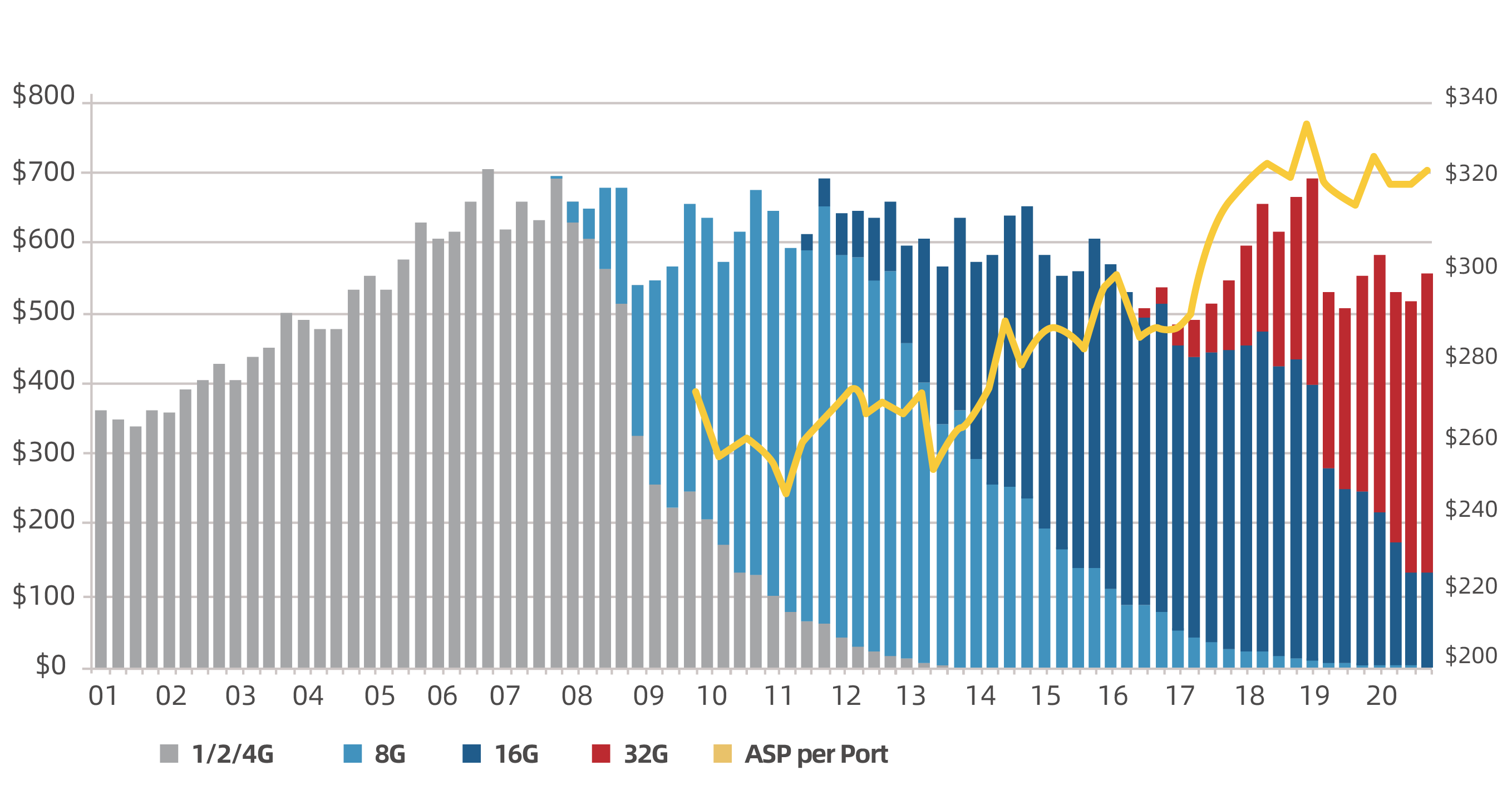 Data Source: Dell'Oro SAN Quarterly Report 1Q20, Quillin Research 4Q20 SAN Quarterly Market Report
Fibre Channel Market Share
In the face of new requirements for exponential data growth, hyper-scale virtualization, constantly changing workloads, and always-on business operations, IT storage infrastructure must continue to evolve to allow enterprises to flourish in this new era. IT organizations need to modernize their data centers and deploy storage infrastructure that can provide greater consistency, predictability, lower latency, and higher performance.
In response to this demand, GIGALIGHT has launched a complete 16GFC/32GFC optical module solution, which consists of the following product series: 16GFC SFP+, 32GFC SFP28, 4x16GFC QSFP+ and 4x32GFC QSFP28. GIGALIGHT also provides Active Optical Cables (AOCs) that can replace short-distance (e.g., SR or SR4) FC optical modules, including the 32GFC SFP28 AOC, 4x16GFC QSFP+ AOC and 4x32GFC QSFP28 AOC, to meet the diverse needs of customers.
GIGALIGHT's Fibre Channel Solutions for Data Center SAN
For the SAN interconnections of enterprise data centers, GIGALIGHT's Fibre Channel portfolio can adapt to and give full play to the performance of major brand storage devices. While meeting users' high-performance and low-latency requirements, it also helps enterprises achieve infrastructure integration and run-time improvement, and expand their application and service capabilities. In addition to using the SR/SR4/AOC multi-mode Fibre Channel products to achieve distributed SAN interconnection scenarios in large data centers, LR/ER/LR4/ER4 single-mode Fibre Channel transceivers and CWDM or DWDM long-distance expansion solutions can also be used to achieve high-performance disaster recovery and business continuity solutions.
Scenario 1: Data Center Intraconnection for FCP SAN or FCoE SAN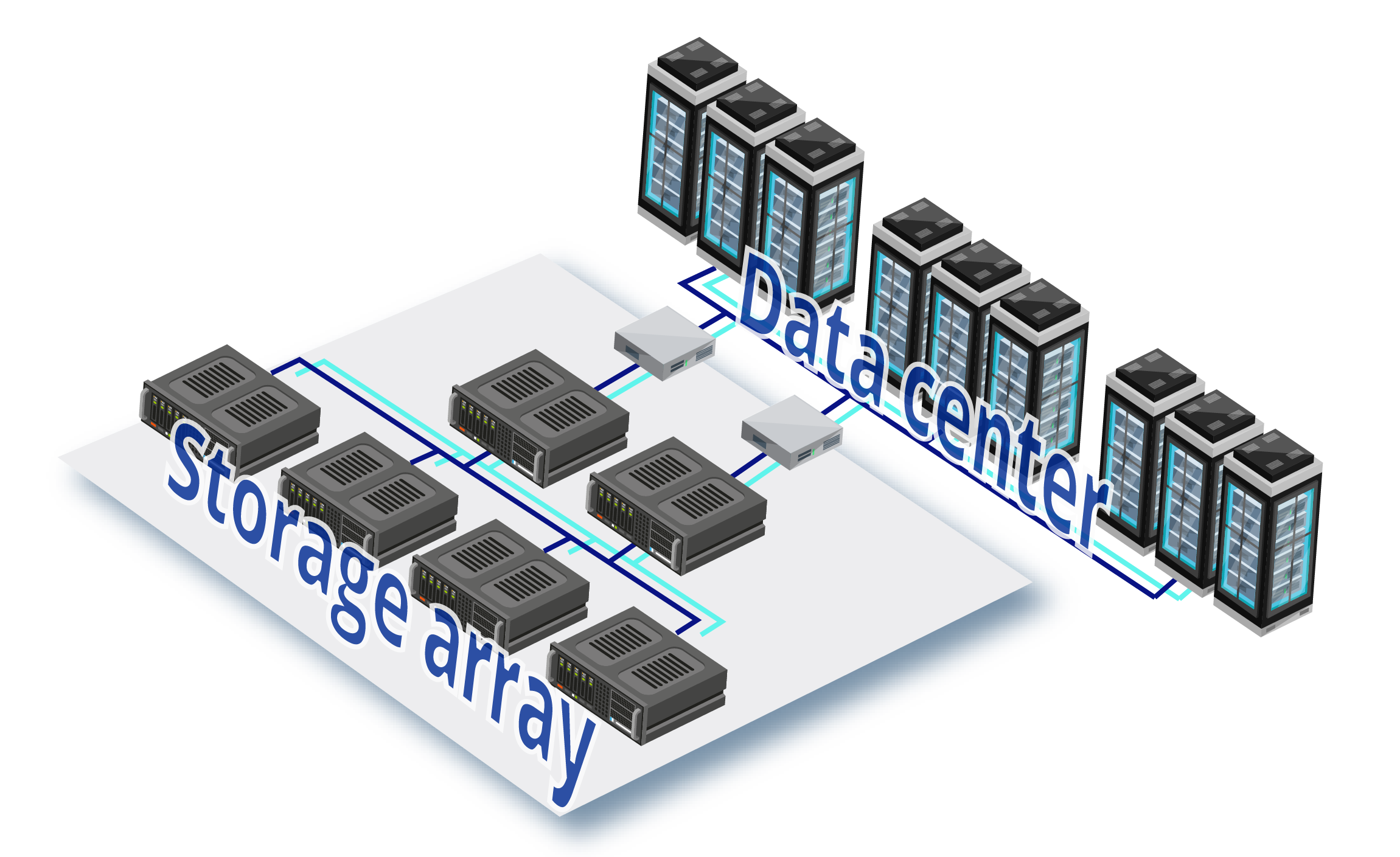 FCP SAN
Fibre Channel Protocol (FCP) is the most widely used SAN block protocol, deployed in 70% to 80% of the entire SAN market. FCP uses a Fibre Channel transmission protocol with embedded SCSI commands.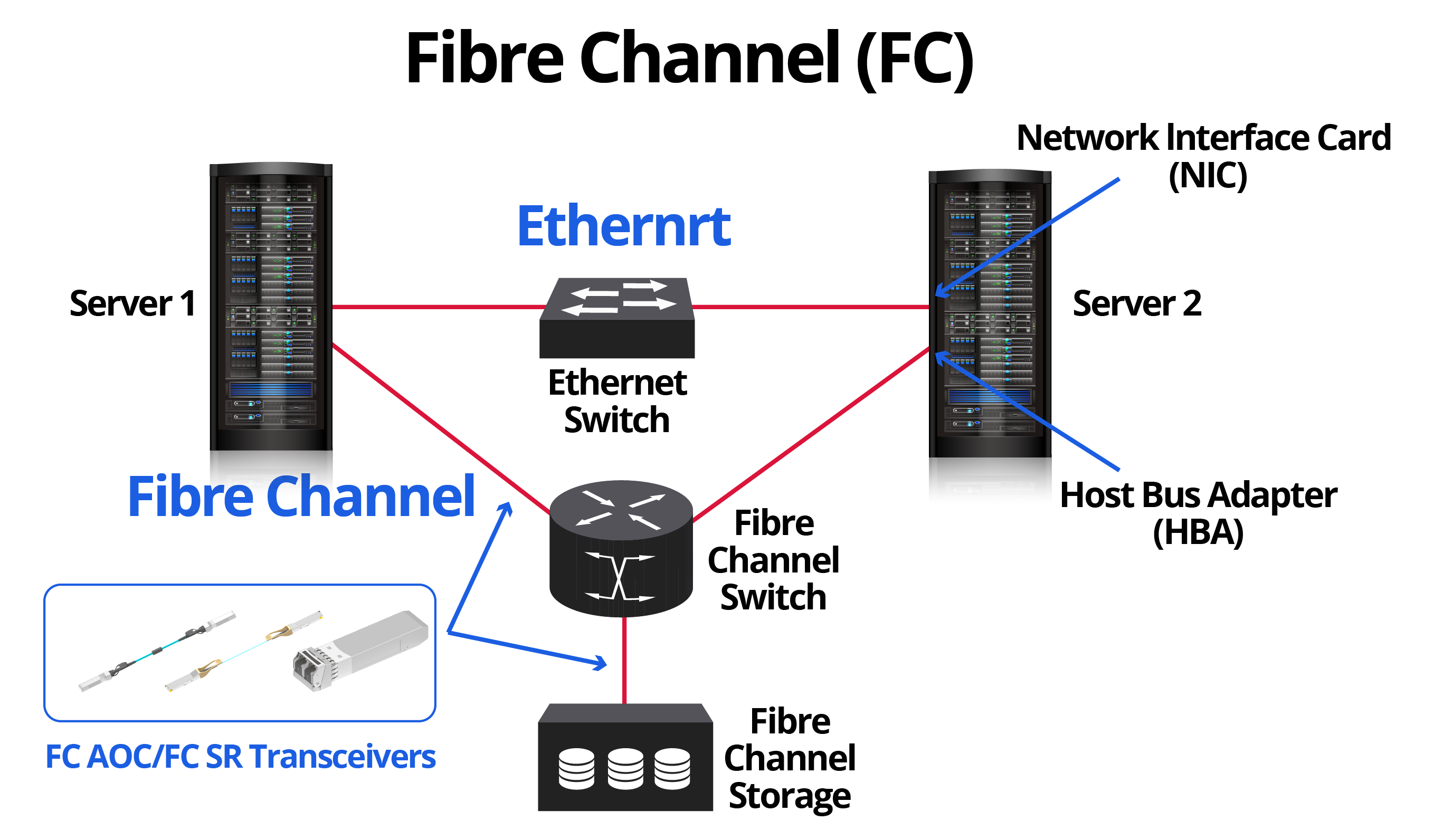 In FCP, the server has two connections, using NIC (Network Interface Card) to connect to the Ethernet switches, using HBA (Host Bus Adapter) to connect to the Fibre Channel switches. This solution must have two connections, one for the LAN and one for the SAN, which creates additional cabling. The storage devices can be connected to the Fibre Channel switches through GIGALIGHT's short-reach Fibre Channel transceivers or AOC assemblies.
FCoE SAN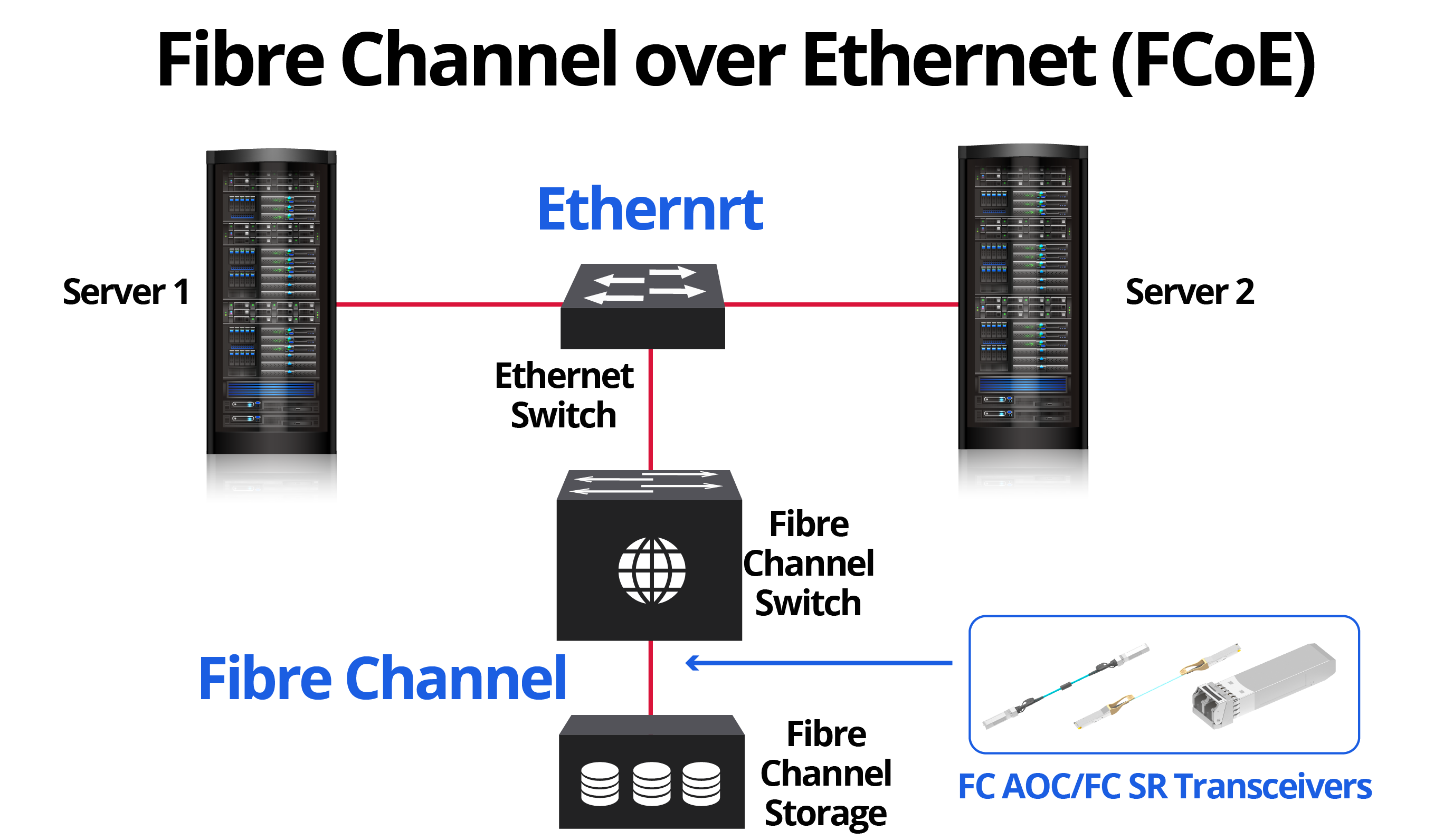 Fibre Channel over Ethernet (FCoE), which still uses block-level storage, encapsulates Fibre Channel frames in Ethernet data packets and uses IP Ethernet for transmission. Servers are connected to the Ethernet switches, and then to the FCoE switches. The storage devices can be connected to the FCoE switches through GIGALIGHT's short-reach Fibre Channel transceivers or AOC assemblies.
Flexible Splitter Options
GIGALIGHT also provides splitter solutions for special or upgrade needs, such as 4×16GFC or 4×32GFC, as shown in the following figure: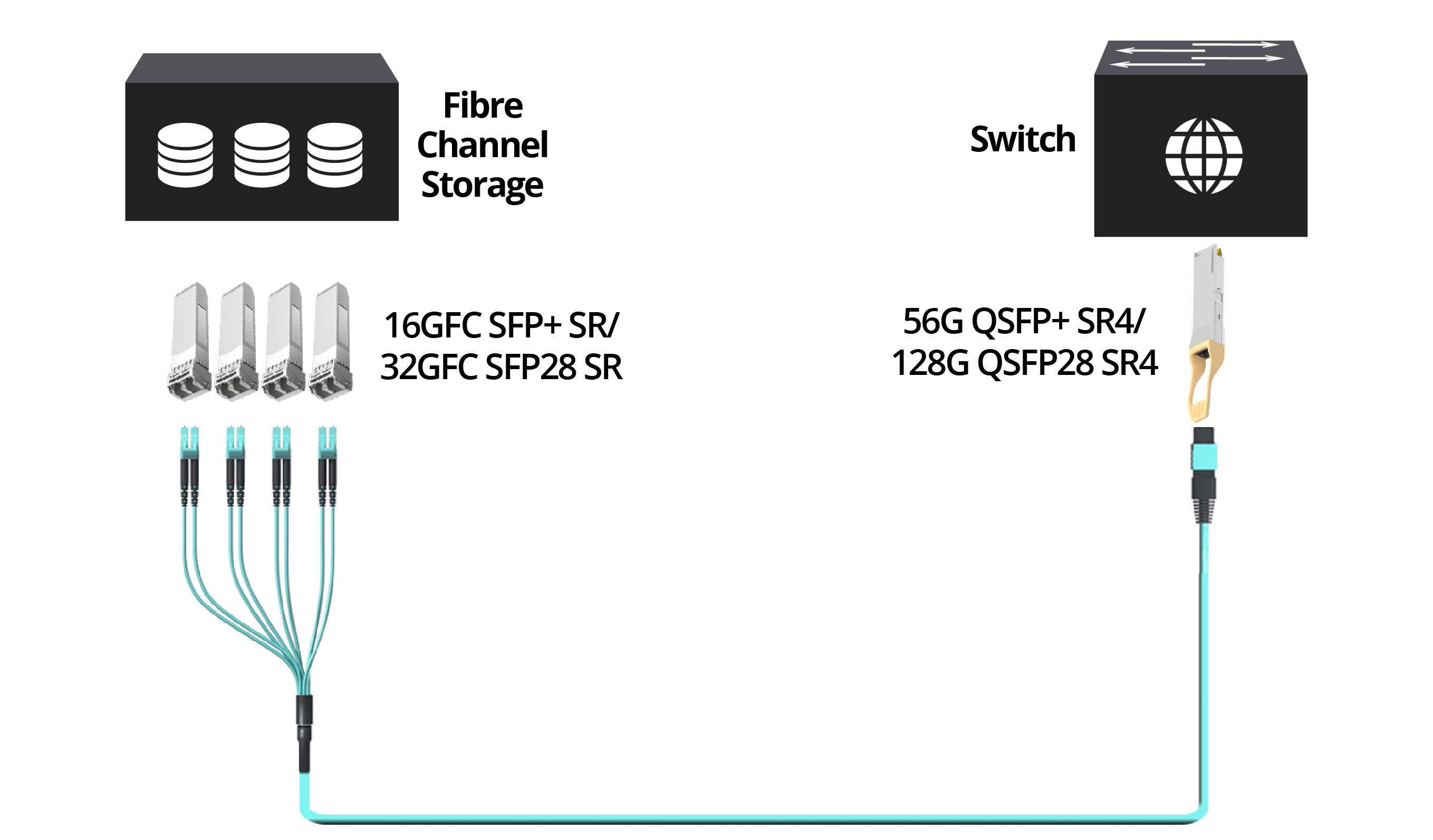 Scenario 2:Data Center Interconnection for Data Backup and Remote Disaster Recovery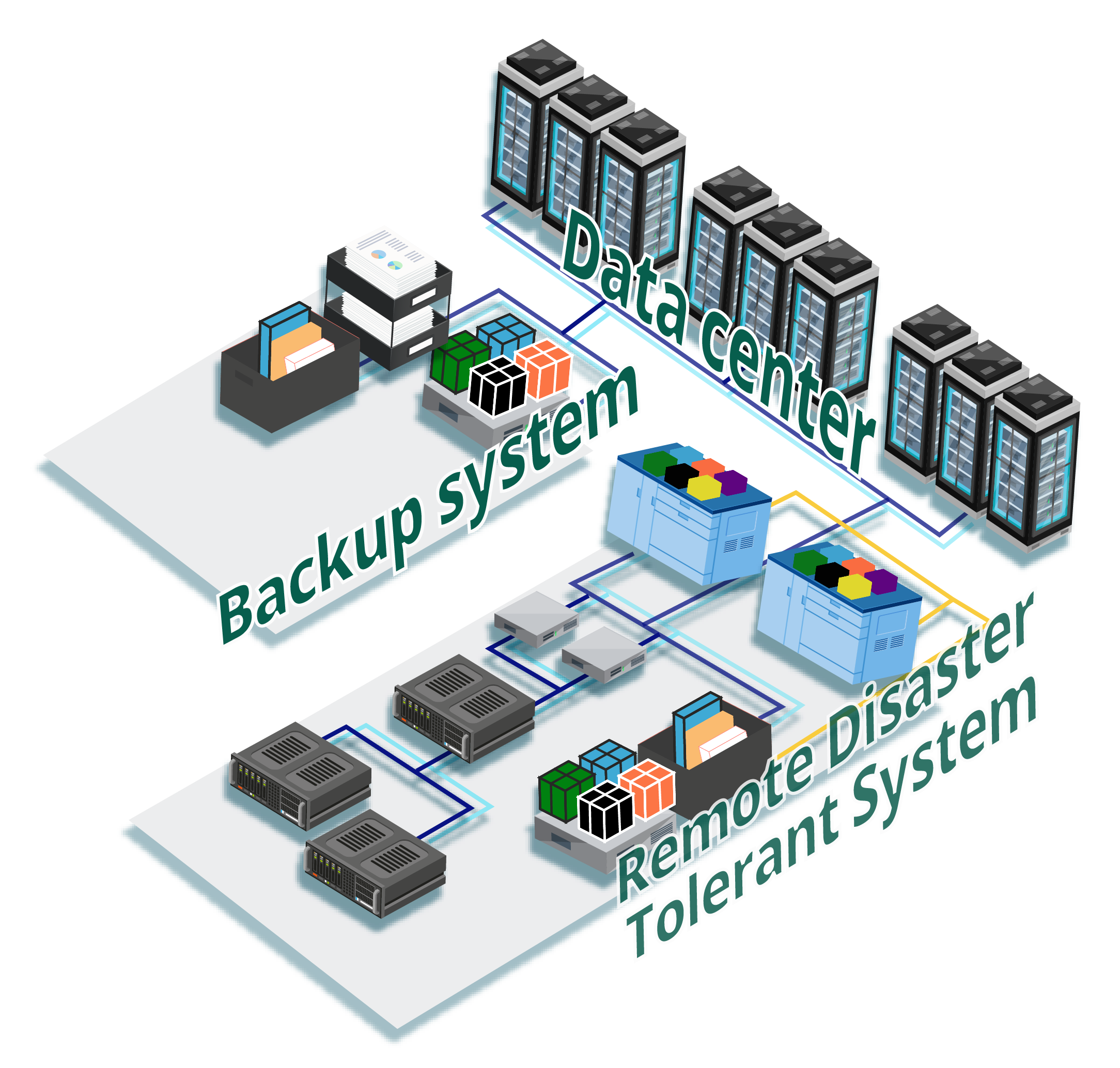 The early data backup between the primary data center and the backup data center was mainly based on SAN remote replication (mirror), that is, through the Fibre Channel, two SANs were connected. When a disaster occurs, the backup data center will replace the main data center to ensure the continuity of the system, thereby improving business agility. GIGALIGHT's LR/ER/LR4/ER4 and CWDM/DWDM long-reach Fibre Channel transceivers can support the long-distance disaster recovery and data protection storage solutions.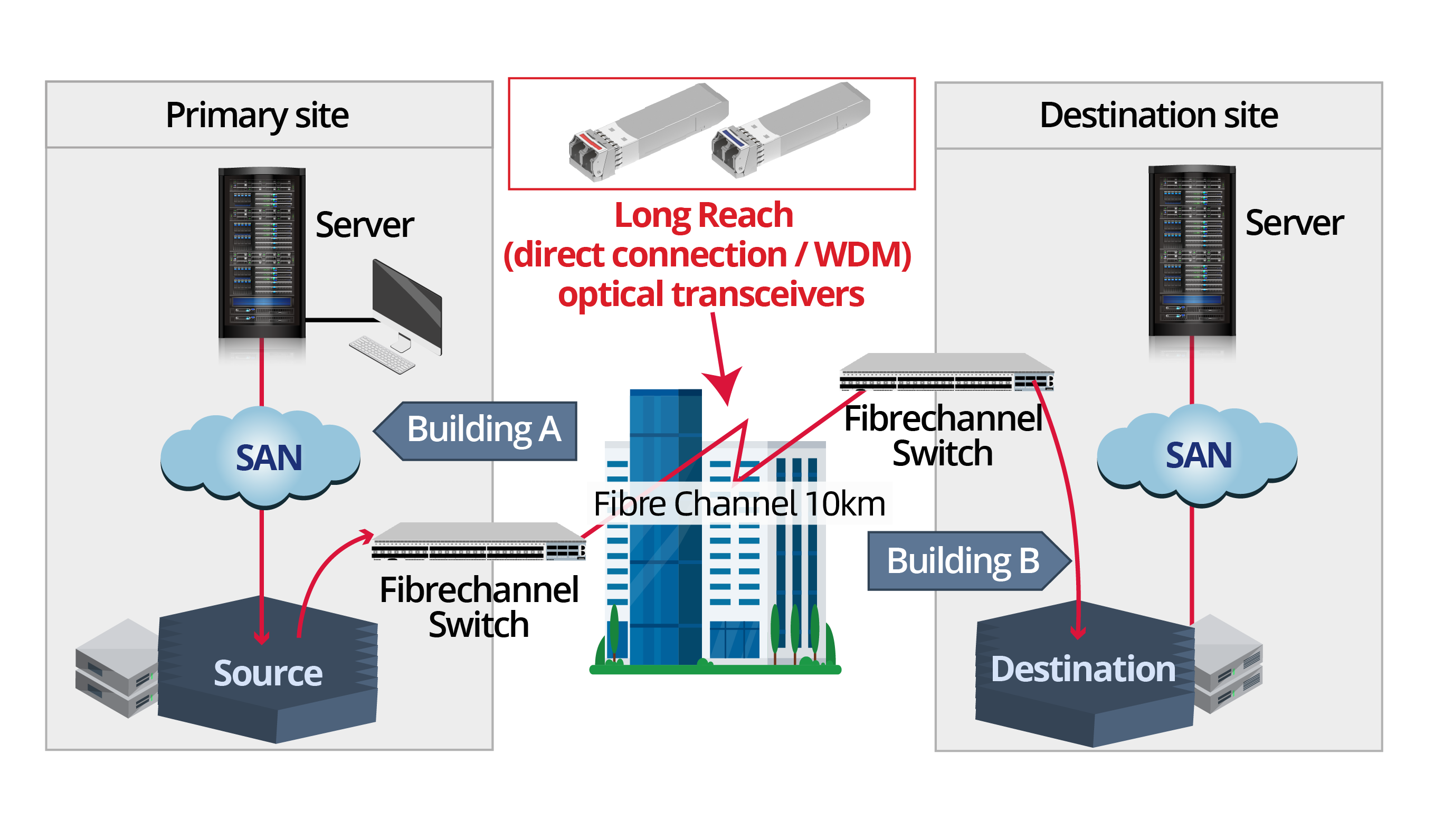 GIGALIGHT's Fibre Channel Product Family
Complete Categories

16GFC SFP+, 32GFC SFP28, 4x16GFC QSFP+, 4x32GFC QSFP28

Backward Compatible

4GFC, 8GFC and 16GFC

Multi-Brand Compatibility

Cisco, HPE, Broadcom, IBM, etc.

Wide Range of Reach

Up to 100m, 300m, 2km, 10km, 20km, or 40km

Flexible Deployment

Fiber Direct Connection, Splitter, or xWDM

Short-Reach Fiber Direct Connection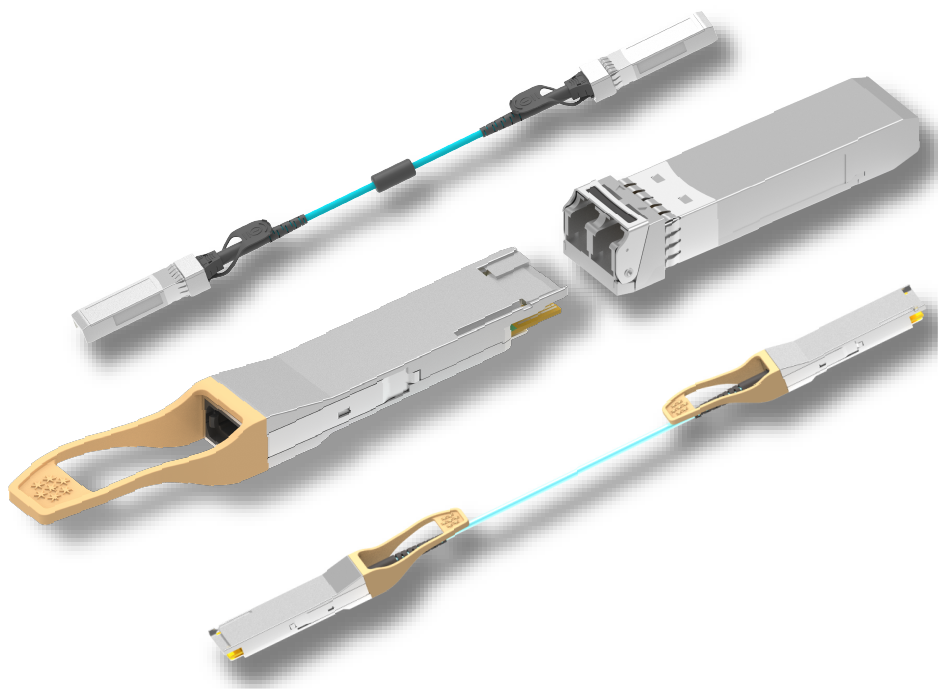 Long-Reach Fiber Direct Connection

Long-Reach CWDM/DWDM