Shenzhen, China, July 12, 2022 – The deployment of 100G/200G data centers has greatly increased the bandwidth value-added by the development of cloud computing technology. The pursuit of the optimal 400G data center model has always been the hot spot and focus of the industry. Relying on the positioning and development of 8-channel optics, silicon photonics technology and high-speed DAC, GIGALIGHT recently announced the completion of the R&D and mass production layout of two different architectures of 400G data center product lines, which are undoubtedly designed for different user needs.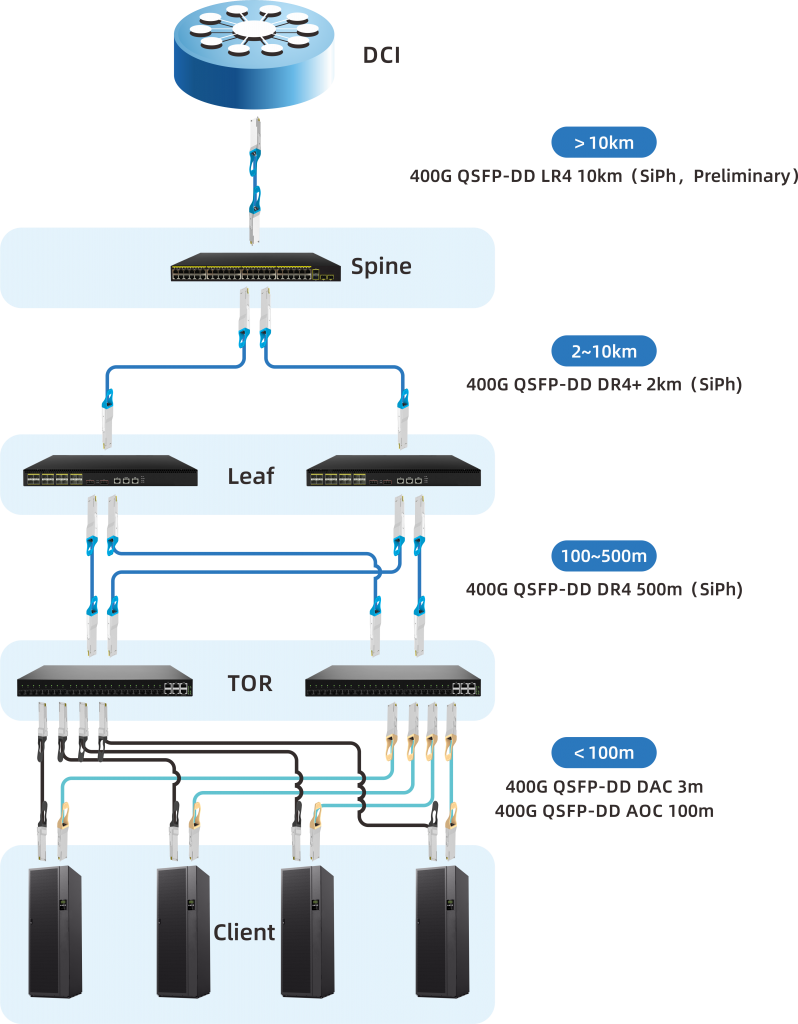 Architecture 1. Low-cost architecture based on 4-channel optics, silicon photonics technology and 100G PAM4 technology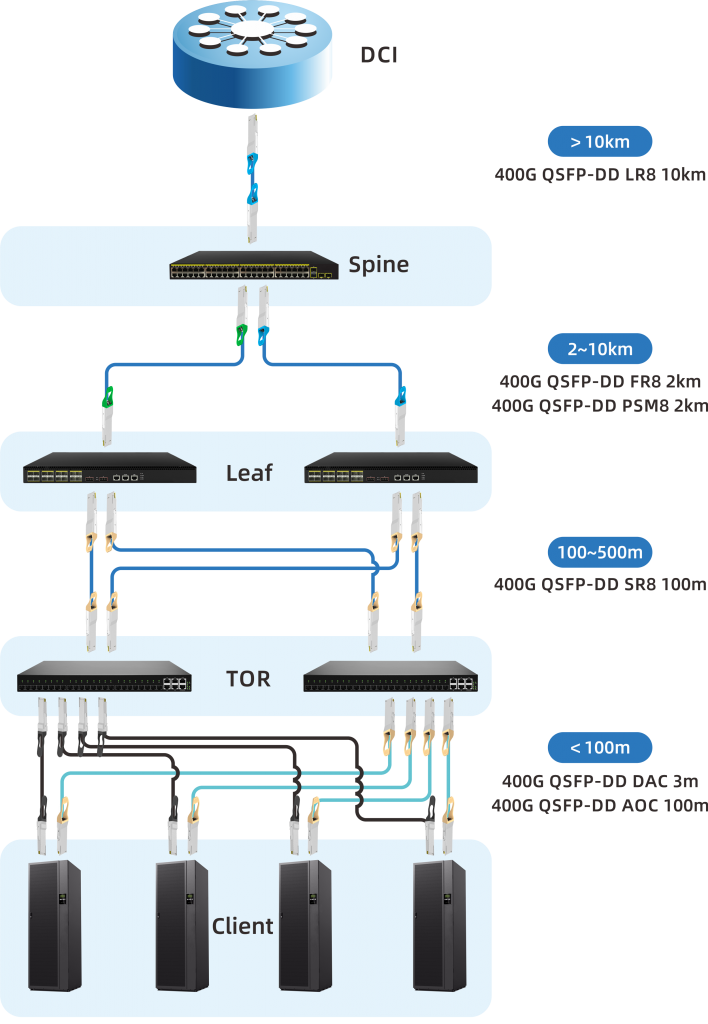 Architecture 2. Low-latency architecture based on 8-channel optics and 50G PAM4 technology
There has been a lot of controversy about 400G data centers for some time. As the industry-wide technology in-depth exploration continues, the dust will be settled on most of the issues. Trust your judgment and let's put faith in GIGALIGHT.
About GIGALIGHT
As the open optical network device explorer, GIGALIGHT integrates the design, manufacture and sales of active & passive optical devices and subsystems. The main products are optical transceivers, silicon photonics transceivers, liquid cooling transceivers, optical passive components, AOC & DAC, coherent optical modules and open DCI BOX subsystems. GIGALIGHT is a hardware solution provider of innovatively designed high-speed optical interconnection that focuses on data center, 5G carrier network, metro WDM transmission, UHD broadcast video and other application fields.