13

Oct, 2023
SHENZHEN, China Oct. 13, 2023 — GIGALIGHT, through its Open Optical Network Lab, is excited to announce the successful deployment of single-lambda 400G DCI BOX network systems for international data center and telecommunications operator clients. This cutting-edge system leverages the latest 400G QSFP DD ZR/ZR+ coherent optical modules and is housed in a 2U chassis, offering a remarkable maximum transmission capacity of 6.4T. This innovative solution is built around a white box design.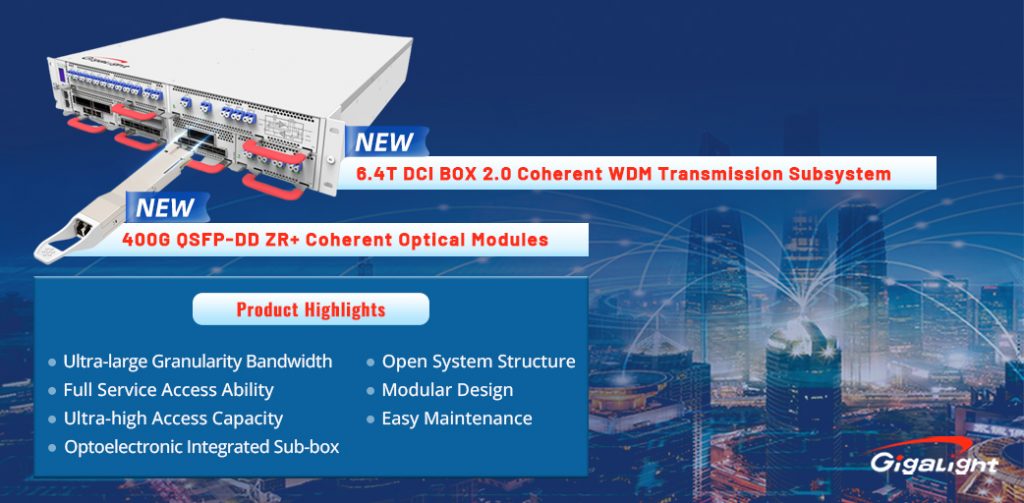 Key System Features:
Capacity and Form Factor
A 2U standalone chassis can support a maximum capacity of 6.4T, with options for 1U and 2U chassis.
Use Cases
Primarily designed for Data Center Interconnect (DCI) and metro network WDM/backbone WDM, providing a white box transmission platform.
Design Advantages:
The product emphasizes white box design and simplified architecture.
A hybrid design of optical and electrical layers effectively saves data center space and facilitates bandwidth expansion.
Supports SNMP-based graphical management interface for intuitive fault localization.
Cooling and Redundancy
Utilizes a front-to-rear airflow design, combined with multiple sets of high-speed redundant fans and power supplies, ensuring outstanding cooling performance.
Hardware Support
Optical Layer: Supports Raman, EDFA, WSS, and OP cards, among others.
Electrical Layer: Line-side supports 100G/200G/400G coherent cards, while client-side supports 10GE/25GE/100GE/400GE.
Network Management
Supports SNMP/Netconf protocols, CLI/Web/BS management, dual main control backup, and OSC communication.
Boasts robust transmission and network management capabilities, making it especially suitable for data center DCI and metropolitan network applications.
Business Cards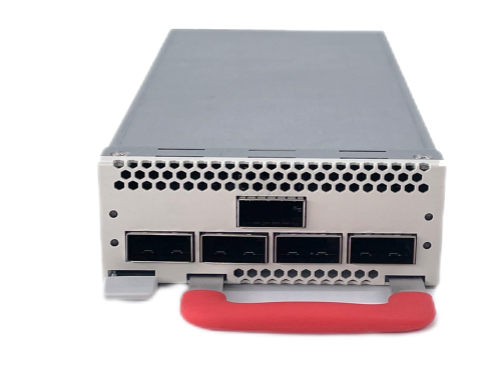 400G QSFP-DD DCO Muxponder
This is the first business card introduced by GIGALIGHT in China. The line-side port supports cost-effective 400G QSFP-DD DCO ZR/ZR+, while the customer side supports 4x100GE QSFP28 ports, meeting the needs of DCI interconnect scenario applications.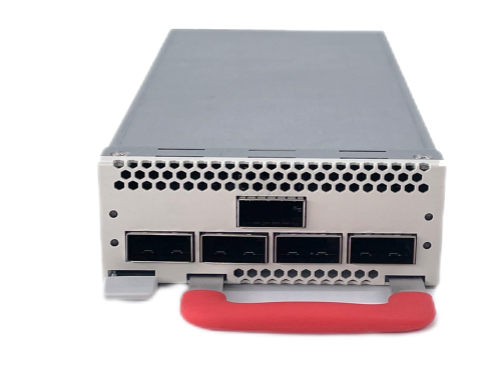 800G Transponder 1/4 Business Card
With up to 800G Bandwidth, featuring support for two 400G CFP2 DCO on the line side and 2x400G QSFP-DD ports on the customer side, catering to high-bandwidth DCI applications.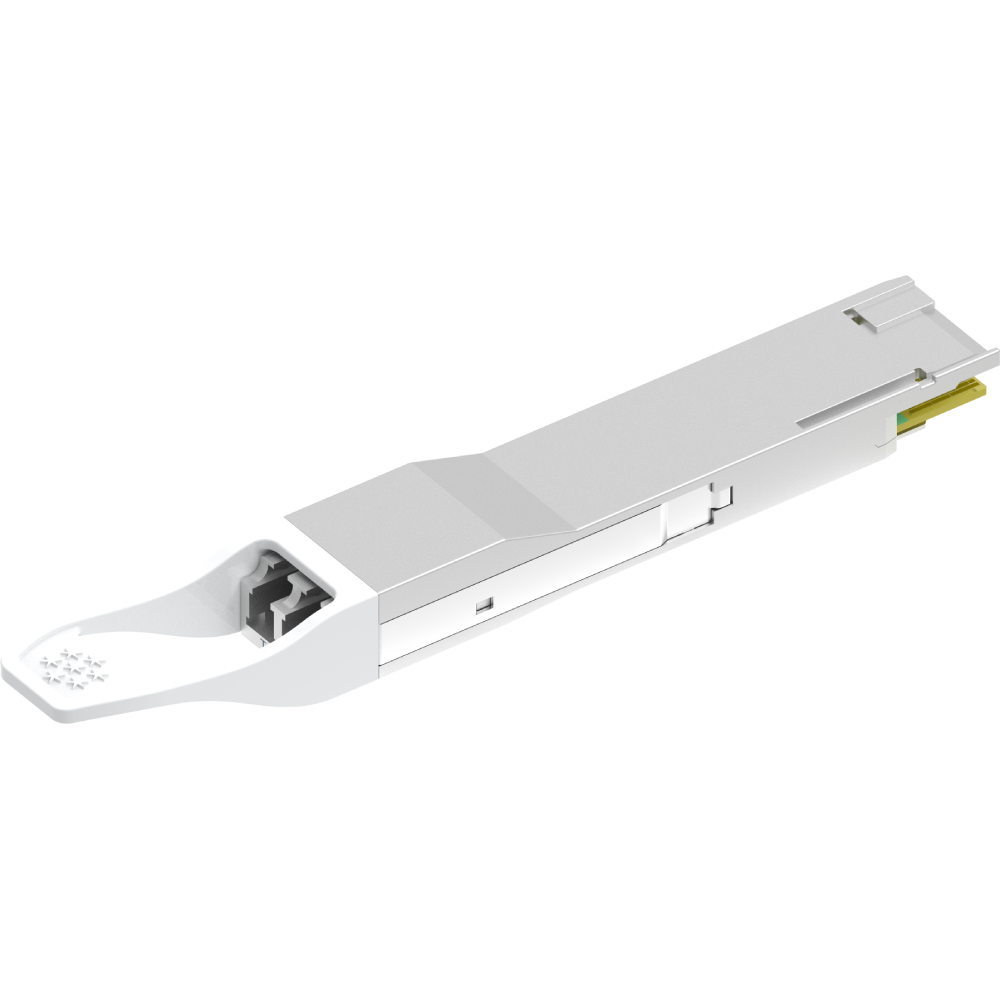 400G QSFP-DD DCO ZR+ Coherent Module
Supports single-wavelength 400G DWDM, adjustable Tx optical power from 0 to -6dBm, flexible grid, and openZR+ protocol. It utilizes OFEC, offers excellent interoperability, achieves an Rx OSNR of 24dB/0.1nm @ 400G 16QAM, meets the requirements for 300km to 400km service interconnections, and has a typical power consumption of less than 22W.
GIGALIGHT is one of the OpenZR+ members. The company boasts significant technical expertise in the coherent optical module field. GIGALIGHT's Open Optical Network Lab has conducted comprehensive integration and fundamental research on OpenDCI BOX. Since entering the coherent wavelength division transmission system business, GIGALIGHT has successfully implemented network and transmission services based on 200G and 400G coherent optical modules for several overseas customers. This has led to the accumulation of extensive experience in overseas customer installation and maintenance
About GIGALIGHT
As an open optical networking explorer, Gigalight integrates the design, manufacturing, and sales of both active and passive optical devices and subsystems. The company's product portfolio includes optical modules, silicon photonics modules, liquid-cooled modules, passive optical components, active optical cables, direct attach copper cables, coherent optical communication modules, and OPEN DCI BOX subsystems. Gigalight focuses on serving applications such as data centers, 5G transport networks, metropolitan WDM transmission, ultra-HD broadcast and video, and more. It stands as an innovative designer of high-speed optical interconnect hardware solutions.