22

Sep, 2023
[Shenzhen, China, September 22, 2023] GIGALIGHT, the open optical networking devices explorer, is excited to announce the successful development of a 400G QSFP-DD LR4 10km optical module based on silicon photonics technology. This groundbreaking product will be featured in a live demonstration at the 49th ECOC Exhibition from October 2-4, 2023 (Booth No.: 553).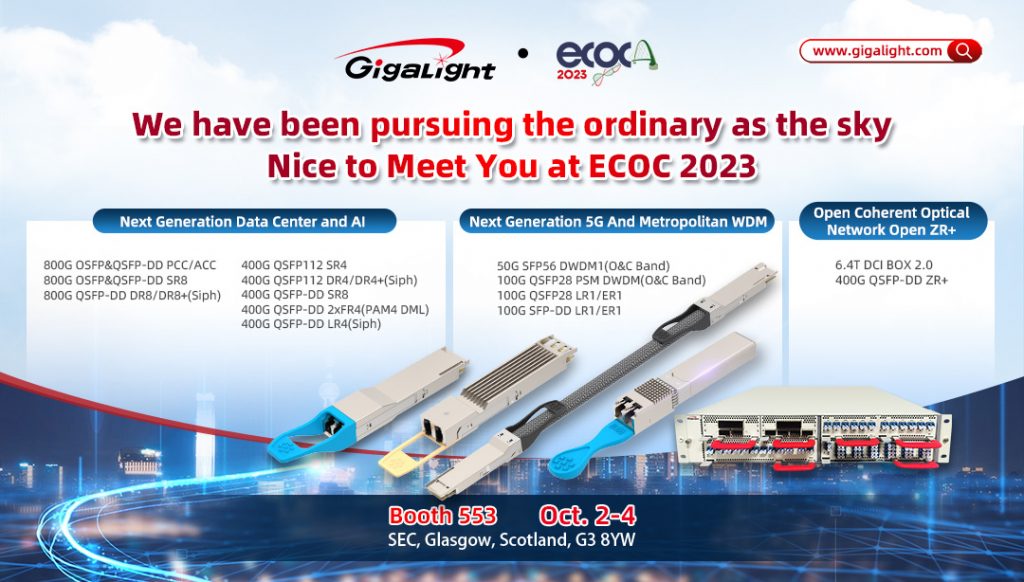 GIGALIGHT's silicon-based 400G QSFP-DD LR4 10km product fully adheres to the 400G-LR4-10 100G Lambda MSA standards, supporting single-mode fiber transmission of up to 10km while maintaining backward compatibility with 400G FR4 applications. This product features dual LC fiber connectors and employs the CWDM4 wavelength. Both the transmitter and receiver sides of the product utilize cutting-edge silicon photonics technology.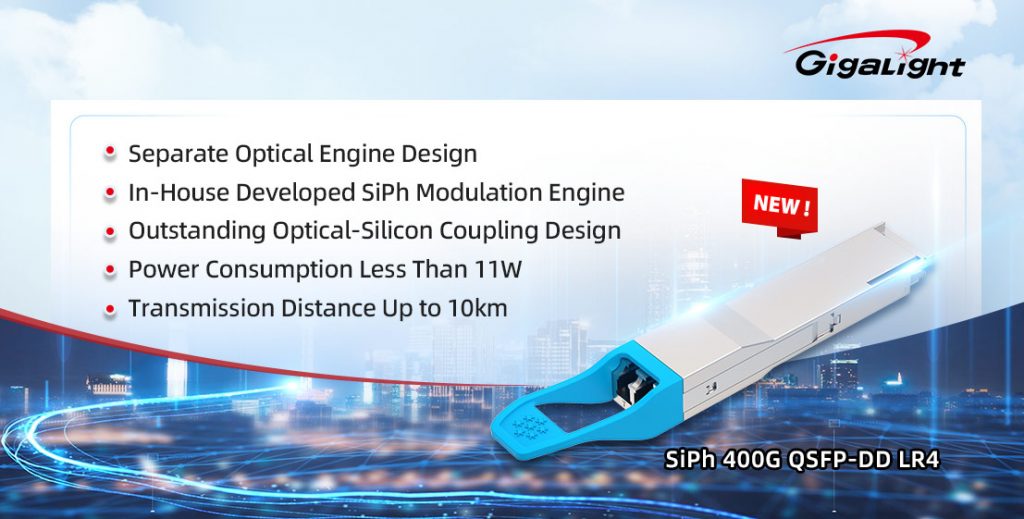 Key performance attributes include:
TX OMA optical power exceeding +0.3dBm.
TX per-channel TDECQ of less than 2.4dB.
RX OMA sensitivity meeting -6.8dBm @ 2.4E-4 Pre-FEC 53.125GBd.
Power consumption of less than 11W.
This product underwent a continuous 24-hour, 10km optical fiber transmission test in a 400GE traffic benchmark, achieving zero data loss with the assistance of KP4 FEC. GIGALIGHT plans to commence mass production of this product before the end of the current year.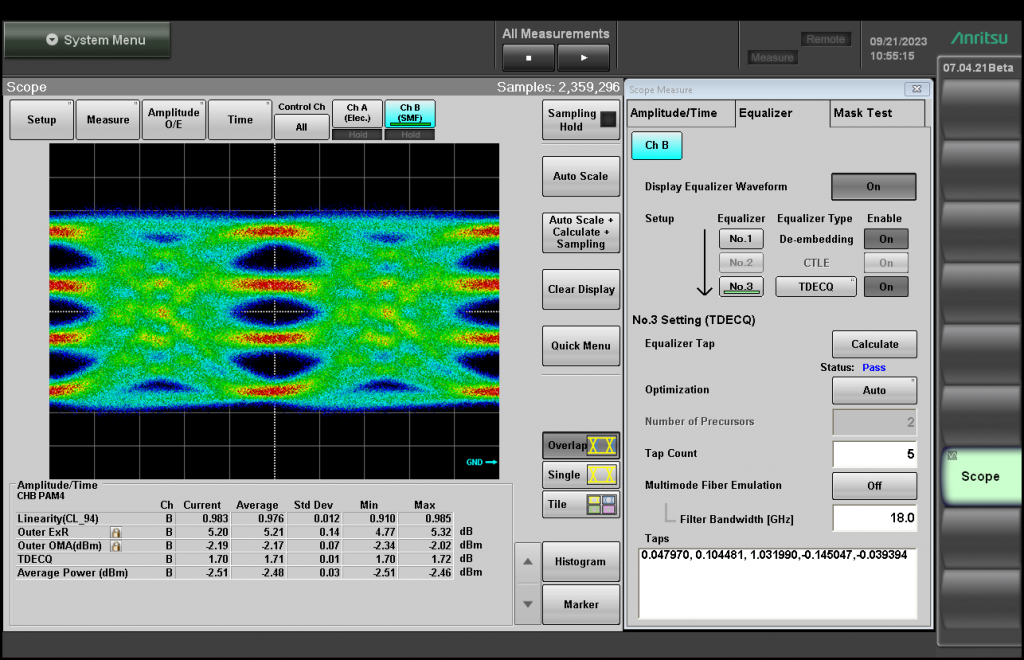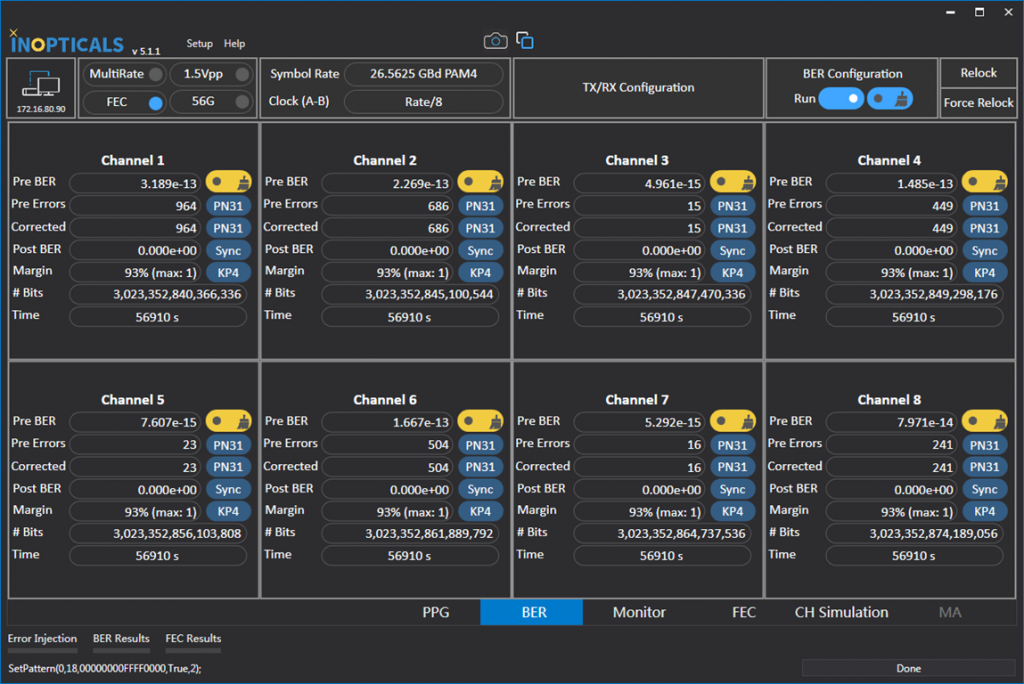 Breaking new ground often involves navigating challenges. As the second global manufacturer to launch this module, after INTEL, GIGALIGHT has dedicated seven years to advancing the field of silicon photonics. We extend our heartfelt appreciation to all those who've stood by us through the demanding phases of this journey. Thanks to your steadfast support, silicon photonics has emerged from a formidable landscape into a promising frontier.
About GIGALIGHT
As an open optical networking explorer, Gigalight integrates the design, manufacturing, and sales of both active and passive optical devices and subsystems. The company's product portfolio includes optical modules, silicon photonics modules, liquid-cooled modules, passive optical components, active optical cables, direct attach copper cables, coherent optical communication modules, and OPEN DCI BOX subsystems. Gigalight focuses on serving applications such as data centers, 5G transport networks, metropolitan WDM transmission, ultra-HD broadcast and video, and more. It stands as an innovative designer of high-speed optical interconnect hardware solutions.